Inside Yevgeny Prigozhin's Russia Mansion With A Helipad, Medical Room, Weapons, Wigs And A Sledgehammer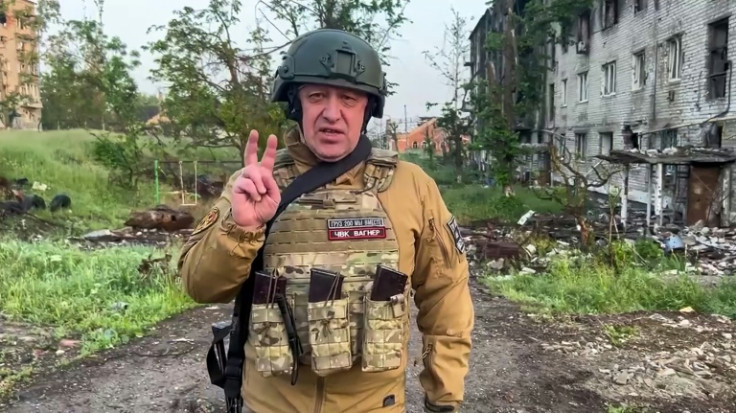 KEY POINTS
Prigozhin kept gold bars and a sledgehammer to be used "for negotiations" in his mansion
Prigozhin's mansion also had an indoor swimming pool and a gym
The photos and videos were taken during an alleged raid of the mansion
A pro-Kremlin media outlet on Wednesday published photos and videos of what it alleged to be taken inside a mansion owned by exiled Wagner group chief Yevgeny Prigozhin.
The photos and videos taken showed the Wagner leader have kept a collection of items, including cash, an arsenal of weapons, gold bars, wigs and a sledgehammer allegedly to be used "for negotiations."
The photos, released by pro-Kremlin media Izvestia, also showed several of the mansion's rooms, including a helipad, a private prayer room, an indoor swimming pool, a sauna, a gym and a medical room.
The photos and videos of Prigozhin's alleged mansion were taken during a raid of the place. It was unclear exactly when the mansion was searched but the outlet noted that the photos and videos were made available on Wednesday.
The raid on Prigozhin's mansion was likely conducted after he led an armed rebellion against Moscow last month in an attempt to oust Russian Defense Minister Sergei Shoigu and Chief of General Staff Valery Gerasimov who he blamed bombed Wagner camps in Ukraine, leading to the deaths of his mercenaries.
"The evil embodied by the country's military leadership must be stopped,"Prigozhin said in a statement prior to launching the armed rebellion, as translated by AP News. "Justice in the armed forces will be restored, and then justice will be restored in all of Russia."
The Wagner group then took control of key Russian military facilities in the city of Rostov-on-Don and Voronezh before Prigozhin ended the rebellion following a deal brokered by Belarusian President Alexander Lukashenko. In the deal, the Kremlin would drop all criminal charges against the Wagner group if Prigozhin leaves Russia for Belarus.
Despite the deal, Prigozhin was spotted Tuesday arriving at an FSB office in St. Petersburg where he collected the weapons seized by security services following his attempted rebellion. The weapons include two Saiga rifles, a Mannlicher rifle and other firearms.
Security services also gave back 10 billion rubles (more than $110 million) that was seized during the recent raid, as reported by local news outlet Fontaka, per translations via Google Translate.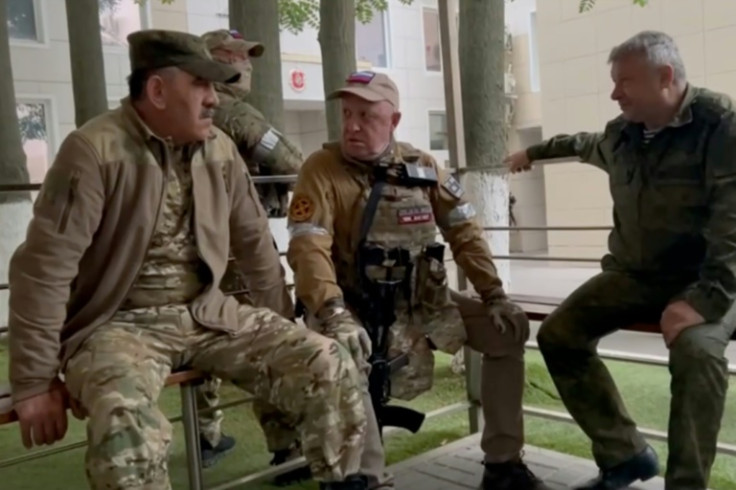 © Copyright IBTimes 2023. All rights reserved.