Wagner As Ukraine Ally? Expert Says Prigozhin's Mercenary Group Could Shock The World Again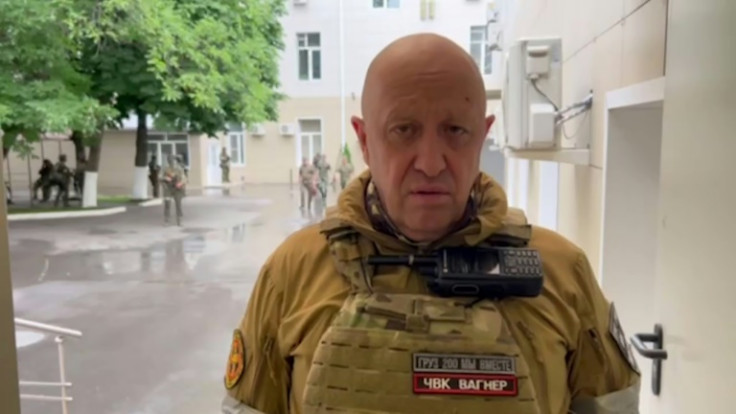 KEY POINTS
Prigozhin is exiled in Belarus but he hinted at a Wagner comeback 'in the near future'
Even 'absurd' scenarios can take place in Russia at this point: Boston University's Prof. Igor Lukes
Says the uprising showed Putin's vulnerable side
As spy agencies try to pierce the information fog surrounding the recent insurrection in Russia by the Wagner group, an expert said Yevgeny Prigozhin and his mercenary outfit could spring more surprises.
The status, and future, of Prigozhin and his Wagner Group, which played a key role in the fighting in Ukraine, is not clear after the mutiny, nor are the motives behind the mutiny.
"Anything—even the absurd—is possible in Russia today," Igor Lukes, a professor of history and international relations at the Boston University, told International Business Times. For instance, Prigozhin's Wagnerites could reemerge as an ally of Ukraine. The idea is insane, but so is much of what has been happening in Russia for years."
Lukes' comments came a day after the Wagner boss, who is currently believed to be in Belarus, resurfaced in a Telegram audio message and signaled a potential comeback for his mercenary group. "In the near future, I am sure that you will see our next victories at the front. Thanks guys!" Prigozhin said, according to an English translation of his message by Politico.
On June 24, the world watched in shock as Putin's regime was rocked by the short-lived Wagner insurrection when a convoy of armed mercenaries rolled toward Moscow with little resistance from the Russian army.
Prigozhin, an oligarch, was once close to Russian President Vladimir Putin. That he could align with Ukraine may not be really far-fetched considering he now has a vengeful Kremlin to deal with.
While there have been questions whether the insurrection was a feint by the Kremlin to position thousands of Wagner mercenaries in Belarus to open a new front against Ukraine, Lukes said rejected such a possibility.
"No dictator can afford to use a fake coup d'état as a tool," Lukes, who specializes in East European politics and contemporary Russia, pointed out.
"The march on Moscow has weakened Putin. It destroyed the appearance of his invulnerability."
© Copyright IBTimes 2023. All rights reserved.