International Waffle Day 2021: Funny Quotes To Celebrate Vaffeldagen
International Waffle Day is on March 25, marked annually to celebrate the mouth-watering dish. This day first originated in Sweden.
According to the country's national tourism website, Våffeldagen – as they call it in Sweden – is a holiday born out of a linguistic misunderstanding. It is said Swedish Christians observed Lady Day or the Feat of the Annunciation, which was called "Vårfrudagen." But people later realized the word sounded a lot like "Våffeldagen" — the word for Waffle Day — marking the beginning of the tradition. Celebrate this day by eating waffles from your favorite store or by making one at home.
Here are some funny waffle quotes, courtesy Elite Daily, to use as captions for your perfect waffle photo on Instagram.
1. "We need to remember what's important in life: friends, waffles, work. Or waffles, friends, work. Doesn't matter. But work is third." — Leslie Knope, Parks and Recreation
2. "I've got a resting coffee face and waffles on my mind."
3. "I love my best friends a waffle lot."
4. "Dare to be a waffle in a world full of pancakes."
5. "I like hashtags because they look like waffles."
6. "Beyond this point you may find best friends eating waffles."
7. "Waffles are just pancakes with abs."
8. "The weekends are for waffles and best friends."
9. "Sleep is just a time machine to breakfast and more waffles."
10. "We go together like waffles and whipped cream."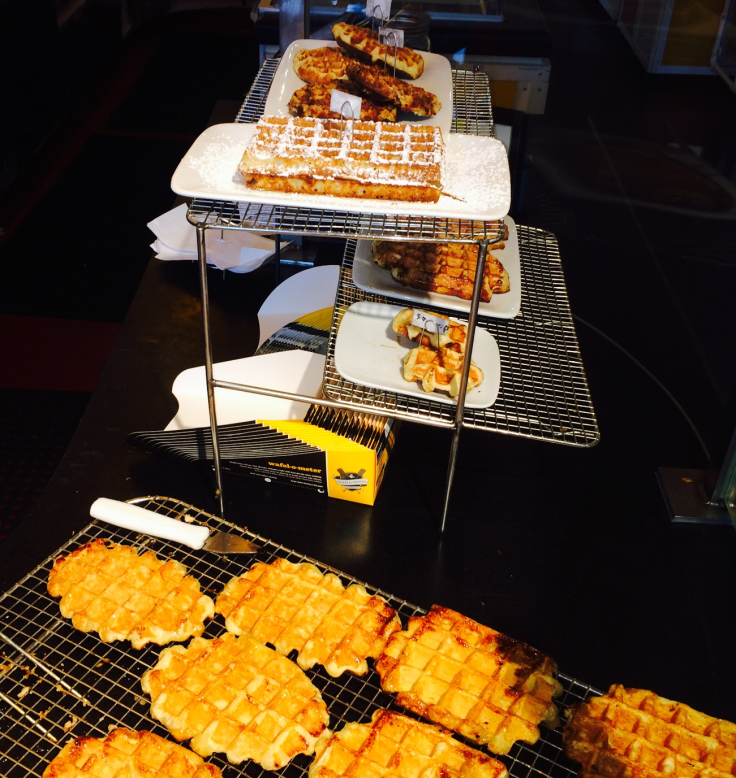 © Copyright IBTimes 2023. All rights reserved.