Internet Blackout in Malaysia: Netizens Protest Evidence Act Amendment S114A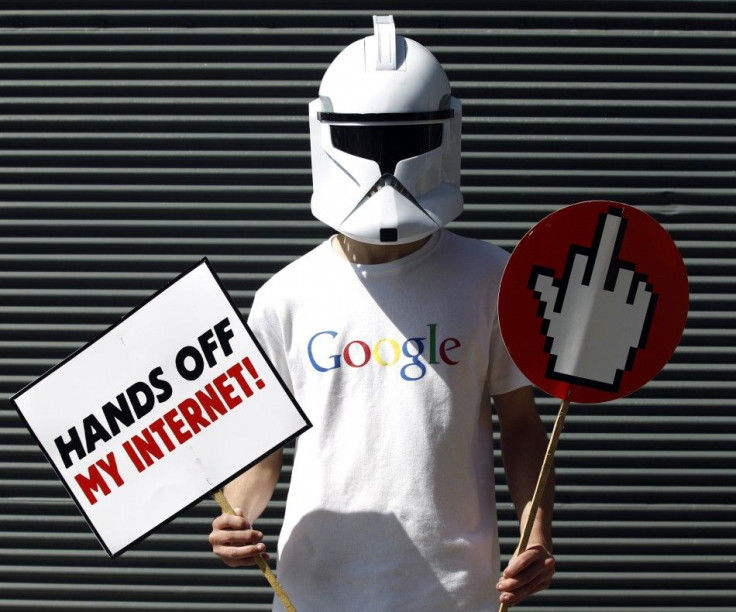 Malaysian netizens, opposition politicians, well-known bloggers and non-governmental organizations staged an Internet blackout Tuesday to protest and raise awareness about legislation that could threaten free expression on the Web.
Citizens of Malaysia are protesting the second of two amendments to the Malaysian Evidence Act of 1950, also known as Section S114A, which covers "Presumption of Fact in Publication."
"S114A, entitled 'Presumption of Fact in Publication,' holds (1) those who own, administrate, or edit websites open to public contributors, such as online forums or blogs; (2) those who provide web-hosting services or Internet access; and (3) those own the computer or mobile device used to publish content online, accountable for content published through their services, on their sites, or 'in their name.'"
According to Malaysia's Centre for Independent Journalism, Section 114A "enables law enforcement officials to swiftly hold someone accountable for publishing seditious, defamatory, or libelous content online." In addition, those accused of posting this kind of content will be "assumed to be guilty until proven innocent," which completely stands in the face of the typical logic of the judicial process, which is "innocent until proven guilty."
The Centre for Independent Journalism warns that "if allegedly defamatory content is traced back to your username, electronic device, and/or Wi-Fi network, Section 114A presumes you are guilty of publishing illicit content on the Internet."
The amendment was introduced in the lower house of Parliament, the Dewan Rakyat, April 18 by Mohamed Nazri Abdul Aziz, the law minister of the ruling coalition Barisan Nasional. It passed the Dewan Negara, the Malaysian Senate, on May 9 and took effect July 31.
Criticism of Section 114A
Critics of the Evidence Act amendment say that neither ordinary users, nor web hosts, nor Wi-Fi providers, should be found liable for harmful or defamatory Web content published via their systems. Activists in Malaysia believe the bill is a device to maintain the government's hold on power after more than five decades of rule. Prime Minister Najib Razak will face elections next year against an opponent that will likely rely on the Internet to disseminate the party's message, since the ruling party controls most traditional media outlets.
Opposition of the amendment was relatively fractured until the Centre for Independent Journalism decided to spearhead opposition against the law. Since then, the group has created and disseminated an online petition to Malaysian citizens, which has been signed by more than 3,300 people, and also coordinated Tuesday's Internet blackout campaign.
Malaysia's blackout campaign follows similar Internet blackouts organized in recent years, including protests in New Zealand and France in 2009, as well as January's global blackout on Wikipedia, Reddit, Google and others against the SOPA/PIPA bills.
The extremely popular Malaysian auto blog Paultan.org decided to black out its screen with a message that read, "This is what the Web could look like."
Jac Sm Kee, director of the Centre for Independent Journalism, spoke out about how the amendment could harm Malaysian society.
"What can an ordinary Internet user do to prove it wasn't them who published something online when the Malaysian Communications and Multimedia Commission (MCMC) itself sometimes says it doesn't have the technical resources to find the real culprits?" Kee asked. "If a kopitiam [coffee shop] owner is liable for all the traffic that goes through its Wi-Fi, it places a lot of burden on them, in terms of monetary and human resources, to either conduct surveillance or stop providing Wi-Fi altogether."
The 24-hour blackout will last until midnight Tuesday.
© Copyright IBTimes 2023. All rights reserved.