Internet.org: A Facebook Initiative To Connect The Unconnected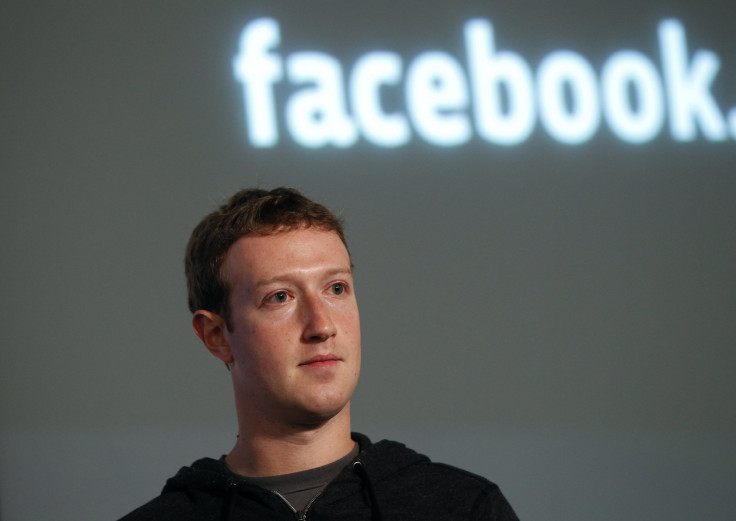 Facebook (NASDAQ:FB), on Tuesday, announced that it has partnered with Samsung (KRX:005930), Nokia (NYSE:NOK) and four other companies to launch a project called Internet.org, to make the worldwide web available to two-thirds of the planet still not connected to the Internet.
According to Facebook, only 2.7 billion people -- just over a third of the world's population -- around the world currently have access to the Internet. And, the goal of Internet.org is to connect the remaining five billion people and provide the same opportunities enjoyed by those in the connected third of the world.
"There are huge barriers in developing countries to connecting and joining the knowledge economy," Mark Zuckerberg, founder and CEO of Facebook, said in a statement. "Internet.org brings together a global partnership that will work to overcome these challenges, including making internet access available to those who cannot currently afford it."
The Internet.org project, which includes other players such as Ericsson (NASDAQ:ERIC), MediaTek (TPE:2454), Opera (OTCMKTS:OPESF) and Qualcomm (NASDAQ:QCOM), will also rope in NGOs, academics and experts over time to develop joint projects, and mobilize industry and governments to bring the world online.
"Our industry is now at an exciting inflection point where Internet connectivity is becoming more affordable and efficient for consumers while still offering them great experiences," Stephen Elop, Nokia's president and CEO, said in a statement. "Universal internet access will be the next great industrial revolution."
Zuckerberg said about one billion people in the world currently use smartphones, and with the prices of smartphones coming down, more people are expected to use such high-end handsets over the next five years. However, getting a smartphone does not necessarily mean that those people will also have access to the Internet, because data plans in many countries remain unaffordable for a majority of the population.
According to Zuckerberg, the Internet.org project will focus on three key challenges in developing countries -- making Internet access affordable, using data more efficiently and helping businesses drive Internet access. Potential projects may also include collaborations to develop lower-cost, higher-quality smartphones.
"This new initiative has big potential to help accelerate access to the Internet for everyone," JK Shin, CEO and president of the IT & Mobile Communications division at Samsung Electronics, said in the statement.
The Internet.org project is similar to efforts by other technology giants such as Google (NASDAQ:GOOG) and Microsoft (NASDAQ:MSFT), aimed at boosting Internet penetration, which in turn could potentially open up demand for the products and services of these companies in underserved markets.
In June, Google launched Project Loon, a small network of balloons over the Southern Hemisphere as part of an experiment to bring reliable Internet access to the world's most remote regions. Microsoft announced, in February, that it was collaborating with the Kenyan government and a local Internet service provider to offer broadband access using unused television spectrum and solar-powered base stations in Africa.
The Internet.org website is currently live and provides an overview of its mission and goals, and in coming weeks, it is expected to feature interviews with technology leaders and experts, along with the latest news on the project's progress.
© Copyright IBTimes 2023. All rights reserved.
FOLLOW MORE IBT NEWS ON THE BELOW CHANNELS