iOS 5.1 Jailbreak on iPad 3: Dev Team Buoyant over Eventual Jailbreak as Three Methods Under Process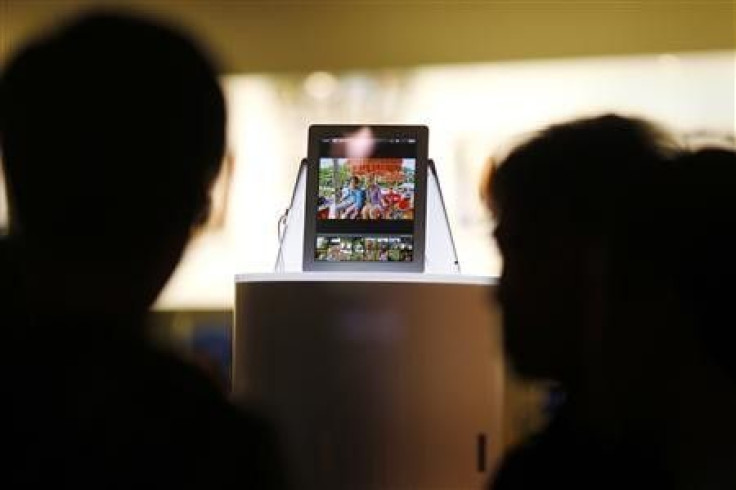 At a time when Apple's New iPad hits the stores in the U.S., the iPhone Dev Team has announced its presence by offering key information that would maximize the chance for an eventual jailbreak on the new tablet.
The infamous iPhone Dev Team has shared some interesting information on its official blog assessing the jailbreaking prospects of the third generation iPad. According to them, the exploit, which was used four months ago to jailbreak iPad 2 on iOS 4.3.3 through JailbreakMe 3.0, can still be replicated on iOS 5.1.
The iPhone Dev Team Wrote:
We can confirm that the method used to jailbreak the iPad2 4 months ago (before corona) still works even in 5.1. That means we'll at least be able to get our foot in the door to get the required kernel dumps on the iPad 3. That's an important step, but by no means is it the end of the story.
i0n1c's A5 iOS 5.1 Jailbreak Demonstration on iPad 2
The blog post also discussed jailbreaker Stefan Esser aka i0n1c's demonstration of A5 iOS 5.1 Jailbreak on iPad 2.
Those of you following @i0n1c may have noticed he's already tweeted pictures of his iPad2 jailbroken at 5.1. As far as we know, he's using a method completely unrelated to the one mentioned above. That would be great news! said iPhone Dev Team.
The pictures on i0n1c's Twitter page showed a Wi-Fi iPad 2 running Cydia 1.1.5 on iOS 5.1. However, it has not been confirmed whether the jailbreak was tethered or untethered.
According to Redmond Pie, considering the current A4 jailbreak for iOS 5.1 is tethered, the one demonstrated by i0n1c for A5 devices (and below) can possibly be untethered. He also talked about a possible iPad 3 jailbreak.
Unspecified Third Party
The iPhone Dev Team also mentioned about a third party which is also battling for the same cause.
We've also seen bits and pieces of an entirely different jailbreak method being investigated by someone close to the Cydia repo scene, said the Dev Team.
They said, That's three different angles, and we're not even including the continuous work @pod2g makes towards a new jailbreak!
With the older iPad 2 jailbreak, i0n1c's exciting revelation and the unspecified third party heading towards the same goal, the progress regarding an upcoming iPad 3 jailbreak looks promising.
The iPhone Dev Team also said that it's possible that some third-generation iPads might be shipped with an iOS version that's not quite 5.1. Hence, don't update your new iPad3 past whatever iOS it comes shipped with.
Must Read Articles:
© Copyright IBTimes 2023. All rights reserved.