iOS 7 Adoption Rate Touches 74% As iOS 6 Now Powers 22% Of Devices, Apple Says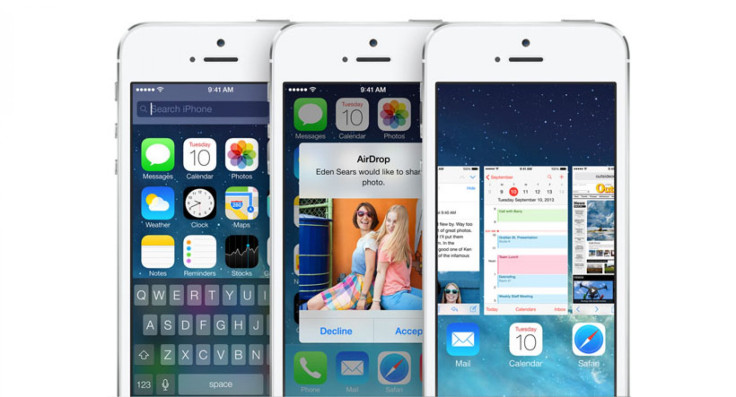 In an update to its developer website on Thursday, Apple (NASDAQ:AAPL) posted a chart showing the distribution of devices on various versions of iOS, and it was the latest edition of the mobile-operating system -- iOS 7 -- that led the pack with a huge margin.
According to Apple, ever since its availability in the market, the redesigned iOS 7 has been installed on a staggering 74 percent of devices as of Dec. 1. The adoption of the last-generation version of the platform, iOS 6, was put at 22 percent, while the remaining 4 percent was attributed to older versions of the software.
As noted by TechCrunch, the iOS 7's adoption rate has grown by 10 percent since October, which is seen as a remarkable increase considering the radical overhaul of the platform in the update. The growth rate is also astonishing given the fact that the iOS 7 has been on the market for less than three months.
The company released the new software on Sept. 18, alongside the unveiling of the iPhone 5s and iPhone 5c.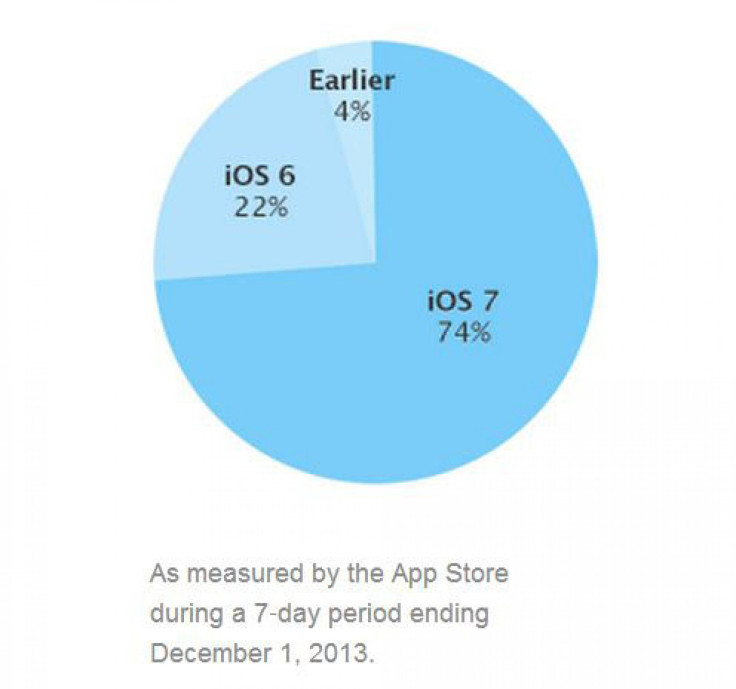 Official data released by Apple is also considered as the most relevant for developers as they are based on App Store usage.
Apple's numbers are almost identical to those released by ad network Chitika on Tuesday. According to Chitika's analysis, the iOS 7 powered 74.1 percent of iPhones in the U.S., while iOS 6 was installed on 22.4 percent of the devices between Oct. 25 and Nov. 18.
According to Mixpanel's OS adoption data, iOS 7 adoption was at 79.03 percent in the U.S. as of Dec.1, while iOS 6 usage stood at 18.31 percent.
In comparison, Google's (NASDAQ:GOOG) latest Android 4.4 KitKat is running only on 1.1 percent of devices as of Dec. 2, while nearly 75 percent of Android devices are currently running Android 4.0 Ice Cream Sandwich or higher versions of the OS.
© Copyright IBTimes 2023. All rights reserved.