iOS, iPhone Parental Controls: Apple To Introduce Features To Fight Technology Addiction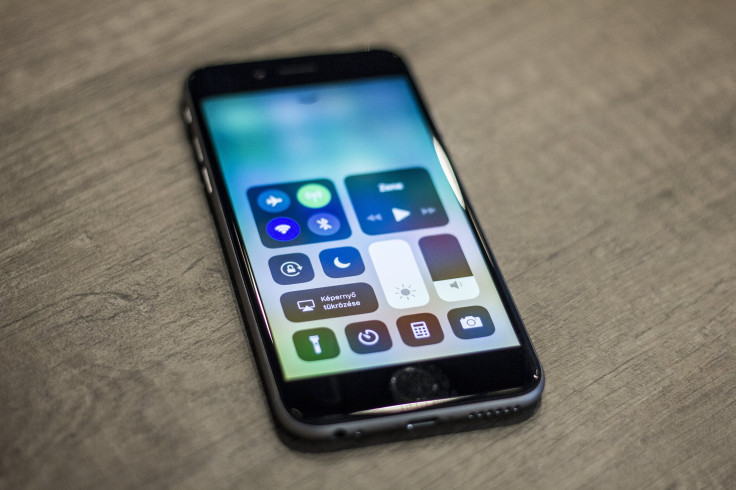 Apple is promising to introduce new parental control tools to restrict and monitor their children's use of smartphones and other technology after a number of investors raised concerns about kids becoming addicted to technology.
Apple has not yet provided any details about what features it will introduce or when they will be made available but did say that it will expand on its current suite of protective tools to make options for parents "even more robust."
In a statement provided to the Wall Street Journal , a spokesperson for Apple said, "We think deeply about how our products are used and the impact they have on users and the people around them. We take this responsibility very seriously and we are committed to meeting and exceeding our customers' expectations, especially when it comes to protecting kids."
The company also noted that it first introduced parental controls in software in 2008 and has expanded it in the interim. Currently, every iPhone running iOS has access to a set of parental controls that can be activated at any time.
Apple currently allows parents to have control over apps that installed on a child's device, provides control over in-app purchases and gives them the ability to restrict access to certain websites. It also clearly marks content in the App Store to make sure parents can see what content is age-appropriate for their children.
The current set of tools have been deemed insufficient by Jana Partners LLC and the California State Teachers' Retirement System (Calstrs), two investors that control about $2 billion of Apple's shares (a fraction of a percent of Apple's $900 billion market value).
The investors, known for their activist tilt and intent to invest in companies in order to push them to be better corporate citizens, expressed concern in a letter to Apple over the impact of excessive exposure to technology on the health of children.
The letter specifically urged Apple to introduce tools that could help limit screen time. There are a number of third-party apps that provide features like setting time limits and tracking app usage, but the investors have urged Apple to take such features directly into iOS.
Jana Partners and Calstrs also encouraged Apple to help aid in researcher that studies the impact of excessive smartphone use on kids to determine if there are any long term implications for a child's physical and mental health.
Interestingly, the late Steve Jobs—Apple's CEO when it first introduced the iPhone and iPad—expressed concerns about over-exposing children to technology. He once told the New York Times, "We limit how much technology our kids use at home."
Apple didn't commit to providing such funding, nor did it make mention of a timeline for new parental control features that it intends to introduce.
© Copyright IBTimes 2023. All rights reserved.