iPad 2 Component Shortage: Apple May Turn To Samsung, Micron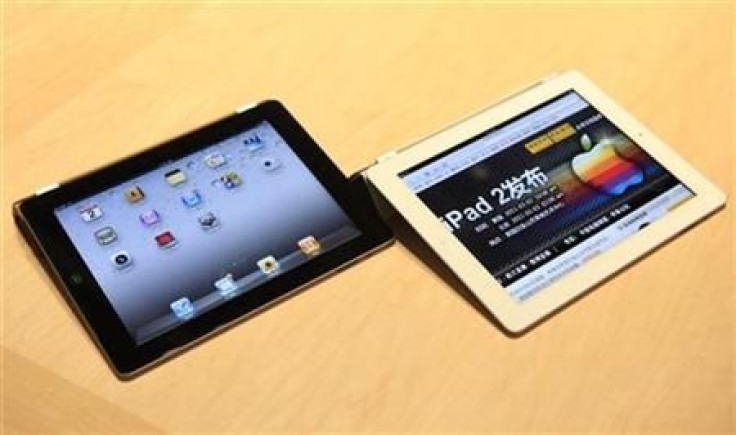 Apple (NASDAQ: AAPL), which is reportedly facing supply constrains of key components of iPad 2 from Japan, may turn to Korean giant Samsung and U.S. memory maker Micron Technology Inc. (NYSE: MU) for alternate supplies.
Apple may face supply chain disruptions for its newly launched iPad 2 as a 9 magnitude earthquake in Japan impacted several component makers for the tablet, according to a report from IHS.
According to IHS iSuppli, Apple has been outsourcing NAND flash from Toshiba Corp., dynamic random access memory (DRAM) from Elpida Memory Inc., electronic compass from AKM Semiconductor, the touch screen overlay glass likely from Asahi Glass Co. and the system battery from Apple Japan Inc.
Apple's supply of NAND flash has come under scrutiny in light of a temporary suspension of production and the resulting scrapping of some wafers at Toshiba's main NAND production facility.
IHS said the NAND devices used in the iPad are available from alternative sources, including South Korean semiconductor giant Samsung Electronics Co. Ltd. and U.S. memory maker Micron Technology Inc. (NYSE: MU)
Similarly, the Elpida DRAM component can be alternatively sourced from Samsung, the research firm added.
However, the compass and glass supply could prove to be more problematic issues for Apple as they hard-to-replace components.
Although AKM said its fab that produces the electronic compass used in the iPad was undamaged by the quake, the company's shipments are likely to be impacted by the same logistical issues that will plague all Japanese industries during the short term.
Compasses are available from other sources including Yamaha, Aichi Steel, Alps and STMicroelectronics. However, these components are not easily replaceable, IHS added.
The calibration of electronic compasses is tricky for a number of reasons, said Jérémie Bouchaud, director and principal analyst for MEMS and sensors at IHS. Compasses are sensitive to electromagnetic interference. Furthermore, the iPad 2's compass works in close coordination with the tablet's accelerometer and gyroscope. This makes it impossible to simply replace one manufacturer's compass with another.
The glass used in the iPad 2's touch screen overlay could present another supply problem for Apple. While the supplier of this glass cannot be confirmed with certainty, the concurrent release of the iPad 2 and the new Dragontrail Glass technology from Asahi Glass of Japan has led to speculation that Asahi may be the supplier of this durable new glass, according to Kevin Keller, principal electronics analyst for IHS.
Physical tests conducted by IHS reveal that the iPad 2 glass is more flexible and durable than the glass used in the iPad 1, possibly indicating that the glass is Asahi's Dragontrail.
Asahi Glass reported damage to two of its facilities and damage at a third.
The lithium-ion polymer battery in the iPad 2 also is manufactured in Japan, the IHS iSuppli Teardown analysis service has determined.
The iPad 2's three-cell battery pack on the iPad 2 is labeled assembled in China. However, this label refers to the whole battery pack. Further investigation showed the battery itself was made by Apple Japan, which operates as a subsidiary of Apple.
Typically, battery cells are made at the site of assembly but because the iPad 2's lithium-ion polymer battery is unusually thin, it likely requires advanced battery cell manufacturing technologies that reside in Japan, said Wayne Lam, senior analyst, competitive analysis, at IHS.
Logistical disruptions may mean that Apple could have difficulties obtaining this battery, and it may not be able to secure supply from an external, non-Japanese source.
© Copyright IBTimes 2023. All rights reserved.