iPad 3 Release: Should You Wait for the iPad 3 or Buy a Transformer Prime?
Tablet Shootout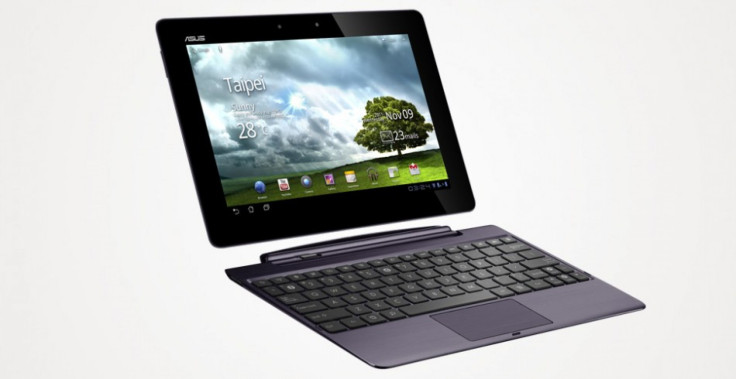 iPad 3 will be here in March, but if waiting for Apple's newest tablet doesn't suit you, perhaps it's time to consider buying an Asus Eee Pad Transformer Prime. It's the same size display as the iPad 2 and even costs the same, $500. But, for that price you get twice the amount of storage; 32 gigabytes compared to the iPad 2's 16. Of course, that assumes the new iPad will be the same size and price as its predecessor, and we don't know that for sure. iPad 3 could feature a 10-inch screen and three different storage sizes, but it could also include upgraded cameras, 4G and Siri the digital assistant that debuted on the iPhone 4S. Additionally, it could come with an all new Retina Display with double the iPad 2's resolution. That would bring iPad 3's resolution to an impressive 2048 x 1536p, and if it were to include some Gorilla Glass on top, it would be the best display in the industry.
That high of resolution would dwarf the Eee Pad Transformer Prime, but the Android-powered Prime still looks good with its 1200 x 800p display. It's a very bright display and is very clear even at an angle. Apart from the display, the Prime brings a first-of-its-kind quad-core processor that make the Wi-Fi only device super fast. It handles intense graphics with ease, and switching between apps is very smooth. Those apps will be coming from the Android Market, and starting Jan. 12, the Prime will even start getting the Android 4.0 update that debuted with the Galaxy Nexus smartphone. It's the first tablet to run the new system, and that's a big plus because there are dozens of new features including new photo editing tools, new security features and more.
One other thing makes the Transformer Prime unique, and that is its sold-separately keyboard dock that turns the Prime into a netbook, hence the Transformer name. It's $150, but adds a keyboard, trackpad, full-size USB port, full-size SD card reader and huge battery that promises up to 18 hours of life. It all adds up to a promising device, but it's very new, and there have been some GPS bugs and Wi-Fi issues reported by early buyers. Asus has promised OTA updates for those fixes, however. This is a tough call because if you buy the Prime, you're getting the latest and greatest. But if you wait a few months, you'll get Apple's next generation device. Go check out both the Prime and the iPad 2 at the store and see which you like. We recommend the Prime because unless you fall in love with the iPad, there's no reason to wait. Tell us in the comments if you've shopped around for the Prime.
© Copyright IBTimes 2023. All rights reserved.