iPhone 11: Apple's XS Successor Could Have In-Display Fingerprint Reader
Apple could be reviving the fingerprint reader on its next-generation iPhones that are slated for release next year, if new reports about the Cupertino giant's plans are to be believed.
Patently Apple reported late last month that it's likely for Apple to join the trend of using in-display biometric sensors for its iPads next year. The tech company's current suppliers of touch sensors for the Home Button of its lower-end iPads are also the ones supplying in-display sensors for Samsung' upcoming Galaxy S10 series, so making the switch would be easy.
There are also hints that Apple could be considering ditching the physical Home button for an in-display alternative. Tim Cook's company apparently filed a patent for ultrasonic face and backside biometrics in May and another one in August. Then way back in 2015, Apple came up with a concept of in-display biometrics.
Patently Apple's report did not mention the iPhone in any way, but Forbes reported this week that next year's iPads could serve as a trial before Apple introduces in-display fingerprint readers to its upcoming iPhones. Doing so gives Apple the opportunity to vet the technology and reduce the risks of introducing a new technology to its premium iPhone series.
The ultrasonic in-display fingerprint readers that Chinese firms O-film, Generic Interface Solution (GIS) and TPK Holding are supplying to Samsung for the Galaxy S10 handsets are said to be as accurate as physical readers and more secure. These, plus the fact that fingerprint scanners are more convenient than facial recognition, could lure Apple into adopting in-display readers for its upcoming smartphones.
Speaking of the iPhone, it's still not clear if the next flagship device would be called iPhone 11 or something else. Apple made a big change when it opted to use roman numerals starting with the 10th anniversary model in 2017. Many initially believed that the company would revert back to its usual naming scheme for this year's lineup, but Apple chose to introduce new names for its handsets.
The iPhone XS, iPhone XS Max and iPhone XR are regarded as "s" upgrades because they lack big spec bumps compared to the iPhone X. Their gimmicky monikers, however, make them seem like major upgrades. But then again, many fans not impressed with the direction of Apple's iPhone nomenclature, as shown in this Twitter feed.
Regardless if the next flagship iPhone is going to debut with the iPhone 11 moniker or not, fans shouldn't expect the device to be 5G-ready. Apple is holding off on bringing 5G support to its iPhone devices. The reason for this was the risk of adopting an infant technology too early. Apple is waiting about a year after the initial deployment of 5G networks before releasing a 5G-capable handset.
The move doesn't come as a surprise, considering that Apple also waited some time before offering products with 3G and 4G mobile technologies. "Apple has always been a laggard in cellular technology," Gartner Inc. analyst Mark Hung told Bloomberg early this week.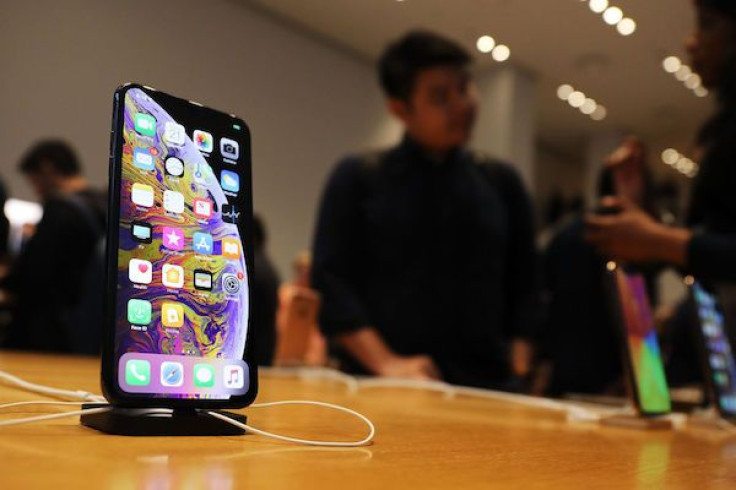 © Copyright IBTimes 2022. All rights reserved.
FOLLOW MORE IBT NEWS ON THE BELOW CHANNELS