iPhone 5 Release: The Next Generation
ANALYSIS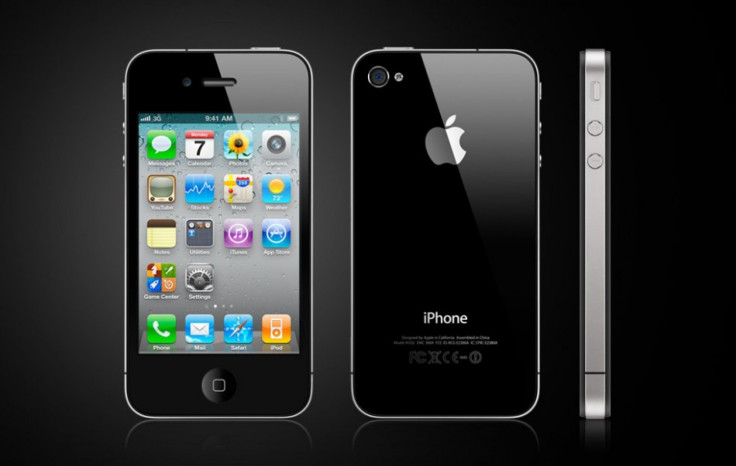 iPhone 5 Release: The Next Generation
The hysteria over Apple Inc.'s (Nasdaq: AAPL) upcoming iPhone 5 product seems to have reached a crescendo as rumors about its appearance, features and release date proliferate on the internet and tech blogs.
Entire websites are dedicated to a product that no one (outside of Apple's private inner sanctums and laboratories) has even seen, much less held in their hands.
Plus, it seems to be taken as gospel that iPhone 5 will outsell all previous generations of the already wildly popular phone upon its release to the public (likely sometime in the third quarter).
However, it may be the right time to step back, take a breath, and take a sober review of Apple's iPhone phenomenon.
According to Canalys, a market research firm, Apple is now the largest individual seller of smartphones, having sold 20.3-million units of the iPhone in the second quarter of 2011, out of a total market size of 107.7-million units -- an approximate 19 percent market share.
Apple's share of the global smartphone market is projected to reach 22 percent in 2012.
Of course, sales of smartphones still trail the volume of mobile phone handsets. Annual sales of these devices are estimated to reach about 1.6 billion units this year, according to IE Market Research.
However, the emergence of the smartphone has also been dramatic -- sales have skyrocketed from zero to at least 430 million units in just the past four or five years.
Dennis Wassung, a portfolio manager at Cabot Money Management in Salem, Mass., points out that the term smartphone is a somewhat generic term that encompasses many different types of units of varying quality.
Moreover, Apple has a unique position in the Smartphone universe. Apple's principal competitors in this space are not other companies, but rather the Android OS (mobile device operating system) that was originally developed by Google (Nasdaq: GOOG). Androids are sold by a number of vendors -- namely, Samsung, HTC Corp., LG Corp., Motorola, Sony Ericsson, ZTE Corp., and Huawei Technologies Co. Ltd.
Overall, Google's Android is the top-selling smartphone platform with about 48 percent share as of the second quarter of 2011 market -- and it has been in the top spot since the fourth quarter of 2010.
With respect to platforms, Android is No. 1, Apple's iOS platform is No. 2, and Nokia's Symbian platform is now in third place.
"Nokia has been losing market share consistently for the last few years -- it used to be the top platform, until the iPhone and Android aggressively hit the market," Wassung added.
Indeed, Android devices have been hugely popular -- in June 2011 Google estimated that 550,000 new Android devices are being activated every single day.
But Apple stands alone and apart in this market – it doesn't share its technology with any other company.
"It's really not a battle between individual companies; it's more like a competition between different platforms, Android OS versus Apple's iOS," Wassung noted.
"Android is the principal challenger to Apple in this market. However, Apple itself could be considered as having its own closed 'ecosystem' of sorts – encompassing the iPhones, iPads and Macs."
Wassung further points out that each successive iteration of the iPhone product has to outsell the previous version and also offer substantially improved features in order to justify its existence.
"Rumors indicate that the iPhone 5 will be faster, more powerful and have more capacity than iPhone 4," he said. "It is also believed to have high-definition cameras and is expected to be slimmer and thinner, but I'm not sure if that means if that means the display windows will be smaller."
According to Credit Suisse, Apple is expected to sell 86 million iPhones in 2011, and then unload another 135 million next year (representing a phenomenal 57 percent jump).
"The iPhone has been a phenomenal success story for Apple and a watershed product for the market,' said Canalys' principal analyst Chris Jones. 'It's an impressive success story, given that Apple has only been in the smart phone market for four years. With the next-generation iPhone anticipated in [the third quarter], it's likely that Apple's position will grow even stronger in the second half of the year."
This rising percentage share is particularly impressive given that the iPad product is going from $0 in sales in 2009 to $5 billion in 2010 and to $20 billion in 2011, according to estimates from Morgan Stanley.
Apple has already released four versions of the iPhone in just the past four years, all of which have been hugely successful.
Wassung also notes that even though there is much anticipation for the iPhone 5, the iPhone 4 is still selling briskly – this is quite unusual, given that the newer (and presumably better) version is expected to come onto the market very soon,
Perhaps this reflects the vast popularity of Apple products and the immense customer loyalty the company has generated.
Moreover, the iPhone business is taking a more prominent piece of the 'Apple Pie.'
Indeed, in 2009, about 30 percent of the company's total revenues came from iPhone sales ($13-billion out of $43-billion). In 2010, that proportion climbed to 39 percent. This year, iPhone sales are expected to generate 44 percent of the company's estimated $106-billion in total revenues.
"Within a few years thereafter, iPhone sales could account for half of Apple's total sales," Wassung noted.
Another factor in the continuing stream of new iPhone products is the fact that the supporting network technology is continuing to evolve, change and improve.
In fact, Wassung believes the company will keep trotting out new versions (iPhone 6, iPhone 7, iPhone 8, etc.)
"iPhone 5 will use the 3G system, but new network technologies like 4G and LTE are in their early stages of deployment" he said.
"New Smartphones will have to be manufactured to accommodate these networks. The move to the 4G/LTE networks is beginning to occur now and will likely continue to gain traction over the next few years."
However, despite the dizzying success of the iPhones, some have wondered what the future holds now that Steve Jobs has resigned as Apple's chief executive.
"That's the [multi]billion-dollar question," Wassung said. "Obviously, the next few years Apple will continue to sell products that have been developed under Jobs' watch. But what will happen when Jobs' imprint on the company will have vanished? Despite the fact that Apple seems to enjoy enormous customer loyalty, Jobs provided a certain intangible quality to the company's aura that cannot be measured, nor underestimated."
© Copyright IBTimes 2023. All rights reserved.