iPhone 8 vs. Galaxy S8: Apple Wants Higher-End Display Than Samsung's Flagship Has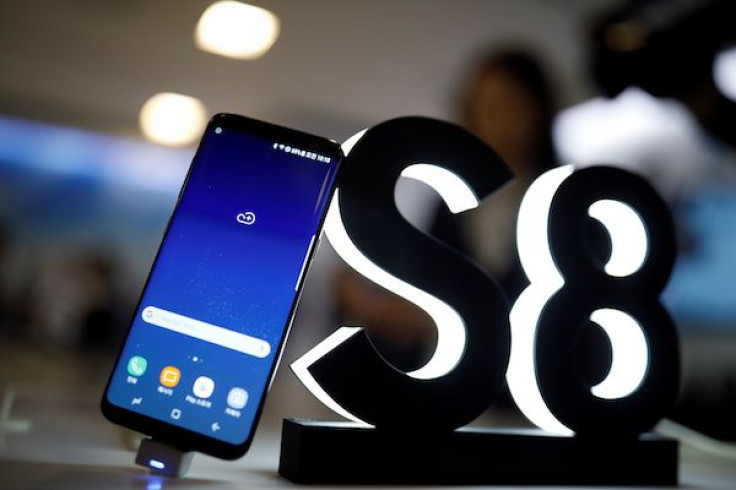 It's inevitable for Samsung's Galaxy S8 to face tough competition with Apple's iPhone 8 come September. Tim Cook's company is working hard to launch an iOS phone that could rival the South Korean giant's stunning Android smartphone. If a statement from UBI Research analyst Jang Hyun-jun is to be believed, Apple could be planning to outdo Samsung by securing a more high-end OLED display for its next-generation flagship iPhone.
According to Patently Apple, Jang said Apple is asking Samsung Display for an OLED panel that would surpass the one used by Samsung for its Galaxy S8. The panel that Apple wants is said to have a more aggressive curvature and something that could cover the entire front body of the iOS device. For comparison's sake, the Galaxy S8's Infinity Display has an area ratio of 83.6 percent.
There is no information on whether or not Samsung Display has agreed to create the higher-end display panel. However, there is now an update concerning the production of the OLED panels for the next-generation iPhones. South Korean sources are saying that Samsung is on schedule when it comes to manufacturing and delivering its display panels for Apple's smartphones. Assembly of the panels will reportedly begin in May, so the company will make it to the June delivery date as planned.
READ: Apple will have 14 percent of total OLED display production
To ensure that everything would go as planned, Samsung would be hard at work in assembling the panels next month upon obtaining the key parts from South Korea companies, namely: Interflex, BH and Samsung Electro-Mechanics. Industry sources said previous reports about the tricky panel production were exaggerated, so it's unlikely Apple would delay the launch of the iPhone 8.
As previously reported, Apple has placed an order for 70 million OLED panels for its next-generation iPhones. This is because the company is expecting its 10th anniversary iPhone to perform well following its release. Apple has also signed a two-year deal worth $9 billion with Samsung, so consumers can expect next year's iPhones to come with an OLED display as well.
© Copyright IBTimes 2023. All rights reserved.