iPhone Payment System Apple Pay Is About To Get A Rewards Program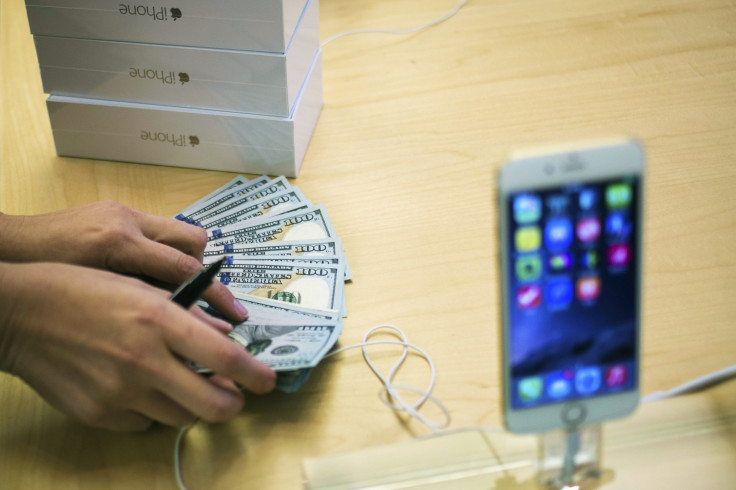 Apple Pay is learning a few new tricks. One of which is a new rewards program, which will be announced at Apple Inc.'s annual Worldwide Developers Conference (WWDC), according to the New York Times.
The move comes on the heels of Google's I/O conference on Thursday, where the company is expected to unveil its own mobile payment service, Android Pay. The service will enable merchants to accept credit cards in their apps. But unlike the current iteration of Apple Pay, it will also work with merchant loyalty programs, according to unnamed sources speaking to the New York Times.
But it's a difference that may last for only a couple weeks, as Apple is expected to integrate its own rewards program into Apple Pay, though details remain sparse on the program. The mobile payment system, which launched in October, has rapidly grown from a dozen supporting U.S. banks to over 300 as of May, according to 9to5Mac. The company was previously expected to unveil a rewards program for the 2014 holiday season, but it was never unveiled during that period, according to Bank Innovation.
The system was expected to integrate Apple Pay with iBeacons, physical Bluetooth low energy devices which can be used to check-in a user when they enter a designated area or push marketing offers to a mobile device. Sources speaking to Digiday in October also said Apple planned to integrate the payment system with its iAd business through a tap-to-buy button in its mobile ads.
Currently only available in the U.S., Apple Pay is expected to rollout to more countries in the future such as Canada, China and the U.K.
© Copyright IBTimes 2023. All rights reserved.