iPhone SE Event Unveiled: Apple Inc. Invite Confirms March 21 Event, Live Stream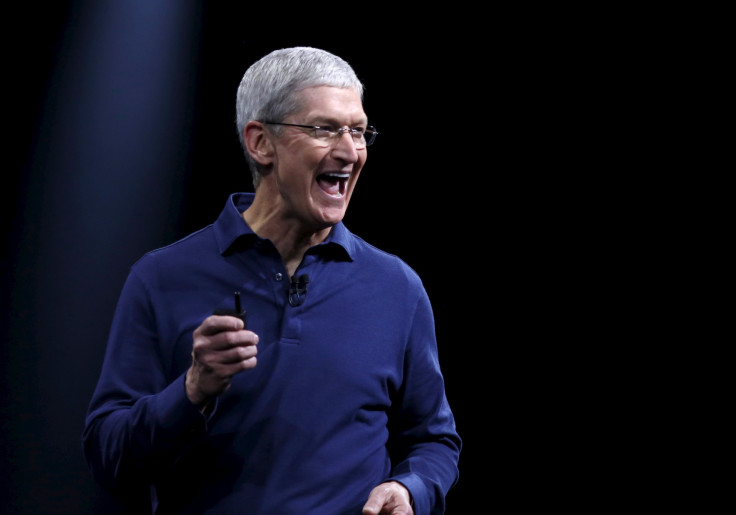 We're about to find out what Apple has hidden behind the curtain for 2016. The iPhone maker sent out emails to the press Thursday, inviting them to visit the company's campus in Cupertino, California, for an event March 21, when it may unveil a new 4-inch smartphone, dubbed the iPhone SE.
"Let us loop you in," the tagline of the invitation read. While Apple has been mum about its forthcoming products, leaks along its extensive supply chain have pointed to the likely unveiling of a smartphone similar in size to the iPhone 5S, but with several new features such as Apple Pay mobile payment support, a faster processor and an upgraded camera. In addition to the iPhone, an upgraded iPad Air tablet and new Apple Watch bands are also expected to be featured at the event.
Apple's event comes after it succeeded in setting an all-time quarterly earnings record for any U.S. public company by booking profit of $18.4 billion, but failed to meet Wall Street expectations for iPhone revenue in the three-month holiday period ended Dec. 26. Sales of the firm's smartphones are expected to post their first decline in 2016.
To blunt its potential iPhone shortfall this year, Apple has aggressively attempted to get its customers to upgrade to newer iPhones. With the iPhone 6S launched in September, it unveiled its iPhone upgrade program, which lets customers trade in their handsets for new models after making 12 payments. The company expanded the program in February to allow customers to trade in their older iPhones for reduced monthly payments on new iPhones.
Apple's event March 21 will begin at 10 a.m. PDT (1 p.m. EDT), and it will be live-streamed online. To access the live stream, viewers will need an iPad, iPhone or iPod touch running at least iOS 7; a Mac personal computer running at least OS X 10.8.5 with Safari 6.0.5 or later; or a PC running Windows 10 with Microsoft Edge. Apple TV users also will be able to watch the event via the set-top box.
© Copyright IBTimes 2023. All rights reserved.