iPhone Wireless Charging Technology Being Developed By Apple For 2017: Report
Apple clearly has something against cables. First, the company is said to be forcing users of the iPhone 7 to use wireless headphones by removing the headphone jack completely and now a report suggests that by next year it could be ready to introduce long-range wireless charging technology for the iPhone and iPad.
Wireless charging is nothing new, but then again Apple is rarely first to introduce breakthrough technology like this. However, while Google, Samsung and Sony may all already have smartphones on the market supporting the technology, when Apple introduces it, it may make the technology mainstream.
According to a report from Bloomberg, Apple is said to be working on a wireless charging technology that would work over some distance and not require users to place their smartphones or tablets on special mats or use certain cases — which is what current inductive wireless charging technologies require.
The report suggests Apple is working with partners in the U.S. and Asia to develop the groundbreaking technology and could be ready as soon as 2017 to introduce the new technology, when it could feature in the company's latest smartphone — likely to be called the iPhone 7s.
Several reports over the last few months indicated that the iPhone 7, which is expected to be launched later this year, would remove the headphone jack and only support wireless headphones. One of those reports, from Fast Company, also suggested that the iPhone 7 could support wireless charging.
With Apple's smartphone sales declining for the first time ever in the final quarter of 2015, the company will be looking to introduce major updates to its smartphone range to give users a reason to upgrade and wireless charging technology could be a feature to do just that.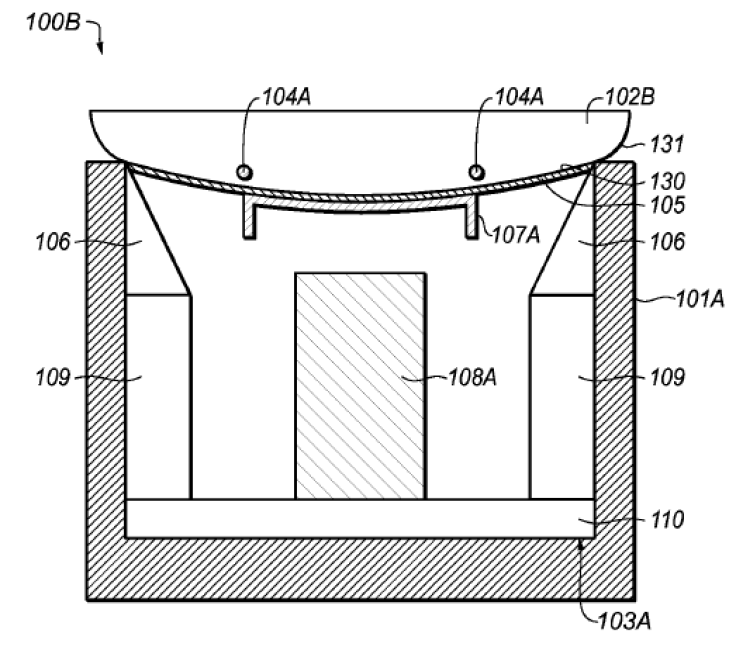 Indications that Apple was developing wireless charging technology surfaced last October when the company was granted a patent called "Inductive Power Transfer Using Acoustic or Haptic Devices," which describes a metal coil that could function in two modes. In the first mode, Apple proposes using the coil to produce sound waves for an iPhone's speaker or to capture sound for a microphone. But when switched to the second state, the coil would be used to wirelessly charge a device when connected to a wireless charger.
In 2010, Apple was granted a patent that would see one of its iMac computers act as a charging hub and any compatible device that entered within 1 meter, using a technology called near-field magnetic resonance — the same technology that currently charges the Apple Watch. The system Apple is said to be working on would increase the range from which iPhones and iPads could be charged and work even if that device was in someone's pocket.
Last year, PhD student Vamsi Talla, at the University of Washington, published a research paper titled "Powering the Next Billion Devices with Wi-Fi," which described a way to harness the energy being produced by wireless routers in order to charge devices including cameras, smartphones and temperature sensors.
The limitations of that system were based on the fact that the Federal Communications Commission places a limitation of up to 1-watt power output on all routers, and it is unclear if the technology Apple is working on would require this limit to be removed.
Talla's solution had another advantage over previous versions of this router-power technology — called Power-over-Wi-Fi or PoWi-Fi — because it would allow users to continue using the Wi-Fi signal from the router even as it charges devices.
© Copyright IBTimes 2023. All rights reserved.