iPhone X Pre-Order Times: When To Purchase In US, Other Countries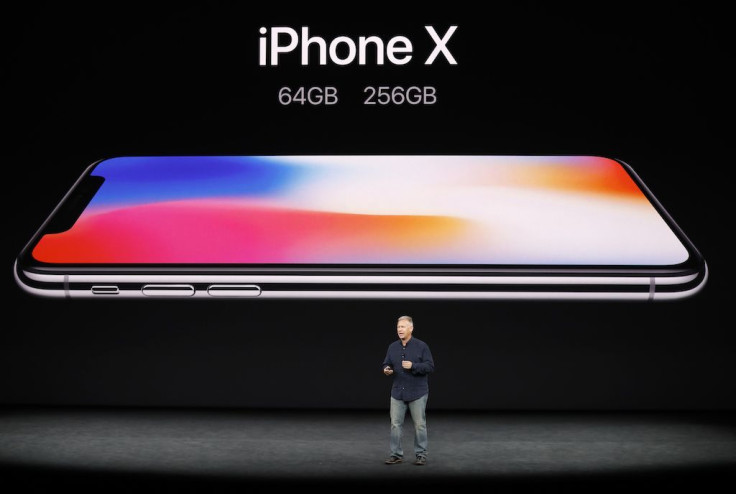 Apple's much-anticipated iPhone X will be available for pre-order on Friday Oct. 27 12:00 a.m. PDT, more than a month after it was revealed alongside the iPhone 8 and iPhone 8 Plus.
Customers can pre-order the device on apple.com, on the Apple Store app, or on sites of major carriers.
List Of Countries The iPhone X Will Release
Apple listed 55 countries and territories the iPhone X will simultaneously be available for pre-order: Andorra, Australia, Austria, Bahrain, Belgium, Bulgaria, Canada, China, Croatia, Cyprus, Czech Republic, Denmark, Estonia, Finland, France, Germany, Greece, Greenland, Guernsey, Hong Kong, Hungary, Iceland, India, Ireland, Isle of Man, Italy, Japan, Jersey, Kuwait, Latvia, Liechtenstein, Lithuania, Luxembourg, Malta, Mexico, Monaco, Netherlands, New Zealand, Norway, Poland, Portugal, Puerto Rico, Qatar, Romania, Russia, Saudi Arabia, Singapore, Slovakia, Slovenia, Spain, Sweden, Switzerland, Taiwan, United Arab Emirates, the U.K., the U.S. and U.S. Virgin Islands.
iPhone X Pre-Order Time Zones
In North America, consumers will be able to pre-order the iPhone X at the following times:
United States West: 12:01 a.m. PDT

United States Mountain: 1:01 a.m. MDT

United States Central: 2:01 a.m. CDT

United States East: 3:01 a.m. EDT

U.S. Virgin Islands: 3:01 a.m. AST

U.S. Puerto Rico: 3:01 a.m. EDT

Mexico: 2:01 a.m. CDT

Canada West: 12:01 a.m. PDT

Canada East: 3:01 a.m. EDT

Precise time zones in Canada can be checked here.
The pre-order event comes after numerous reports and Wall Street analysts said the iPhone X will be released in limited quantities. Apple was reportedly facing production issues with the iPhone X's 3D sensors for the new Face ID, the device's main feature.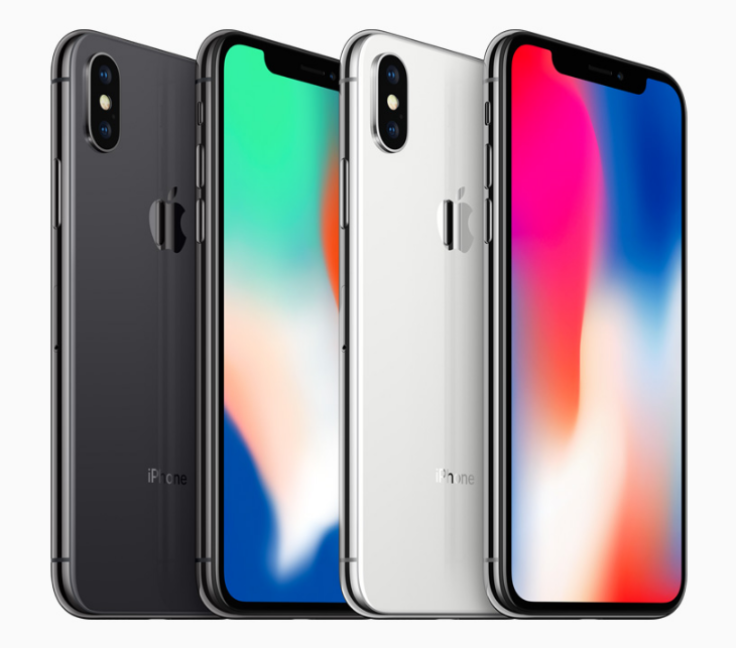 iPhone X In Store Availability
Apple announced last week the 10th anniversary iPhone will be available to walk-in customers at Apple Stores on Nov. 3 at 8 a.m. local times. Apple encouraged customers to arrive early to get their hands on the device.
iPhone X Features, Price
The iPhone X will have more features than the iPhone 8 and iPhone 8 Plus, as well as a better camera. The 10th anniversary device comes with a 5.8-inch edge-to-edge Super Retina display with OLED technology, a glass and stainless steel design and an A11 Bionic chip. It features Animoji, which are customized animated emoji that users can use to express their emotions on iMessage.
The device also sports a vertical-dual camera system, which includes larger and faster sensors for better images. The iPhone X, like the iPhone 8 and 8 Plus, features Portrait Lighting, wireless charging capabilities, is waterproof and supports augmented reality apps. The smartphone will be sold in 64GB and 256GB starting at $999. The device will be available in two colors: silver and space gray.
© Copyright IBTimes 2023. All rights reserved.