Iran Cuts Oil Exports To Germany In 'Counter-Sanction'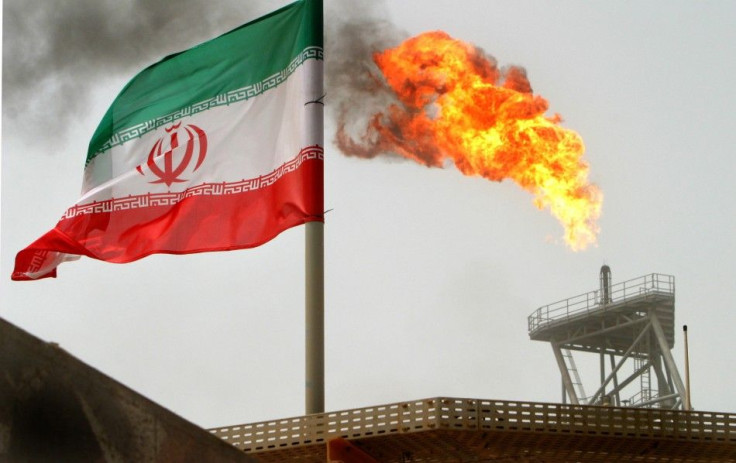 Iran continued with its counter-sanctions against the European Union on Wednesday by cutting oil exports to Germany, the state-run Press TV reported.
Tehran stopped the sale of oil of Spain and Greece on Tuesday, as well as France and Great Britain last month. And Italy, Holland and Portugal could be next.
Iran is attempting to preempt the EU's January decision to stop all Iranian oil imports by July. Like the United States, which has issued its own sanctions, the EU is using the economic measures to pressure Iran to give up its nuclear program.
While the Islamic Republic continues to insist that its nuclear ambitions are peaceful, a November report from the United Nations-backed International Atomic Energy Agency concluded that Iran had recently worked on building a nuclear weapon.
Petroleum exports account for around 85 percent of Iran's government revenues, but Tehran is insistent that the European and American sanctions will have no effect on the economy. On Tuesday, President Mahmoud Ahmadinejad said that Iran has enough capital reserves to go two to three years without selling oil.
Some people think that they can trouble Iran through oil sanctions, but I should say that we have so much reserves that even if we don't sell oil for two to three years, the country will be administered easily and the enemies will not see their wishes (come true), Ahmadinejad said in a speech in Hormozgan province.
Before being cut off on Tuesday, Spain had already signed a deal with Nigeria and began importing roughly 28,000 barrels per day from the African country at the start of the year, as well as increased its imports from Saudi Arabia.
No crude out of Iran for us since January, spokesman for Spanish refiner Repsol told Reuters.
Last year, the EU was Iran's second biggest oil customer, buying an average of 500,000 barrels per day. China is still Iran's top purchaser and is likely to increase the amount it buys as Tehran looks to make up for the lost of European business.
© Copyright IBTimes 2023. All rights reserved.