Iran Nuclear Deal: China To Build 2 Nuclear Power Plants For Islamic Republic Following Landmark Agreement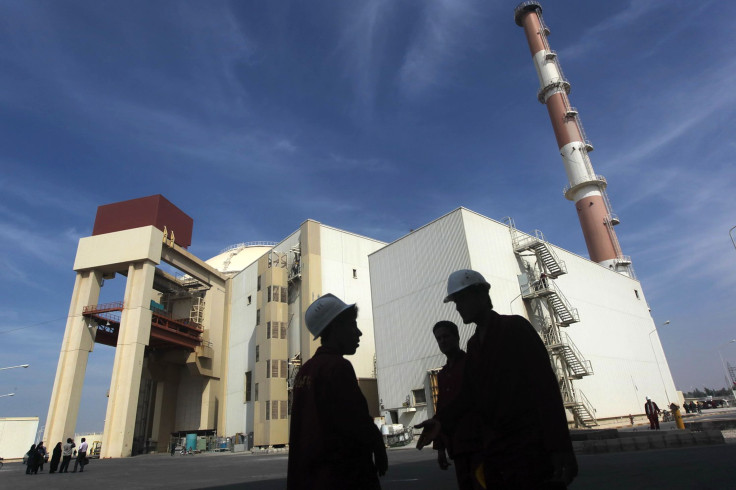 China was expected to build two nuclear power plants for Iran as part of the country's new nuclear direction under the controversial nuclear deal that was signed last week. The plants were set to be located on the Makran coast, near the neighboring Gulf of Oman, Iran's Atomic Energy Organization head Ali Akbar Salehi announced Wednesday.
Uninhibited by sanctions, Iran announced plans for four new nuclear power plants. Chinese contractors will be building two of the four planned. "We will simultaneously launch construction of four new nuclear power plants in the country in the next two to three years," Salehi said, according to Indo-Asian News Service. "We plan to engage more than 20,000 workers and engineers in this large-scale construction."
When it comes to United Nations sanctions, China had always been an advocate for Iran, along with Russia, generally opposing Washington's proposed restrictions. On Monday, the United Nations adopted last week's nuclear deal between Tehran and Washington, after the "P5+1" countries -- the U.S., Britain, France, Russia, China and Germany -- unanimously approved it, also voting to lift a series of economic sanctions that were previously imposed on Iran.
China has played a unique, hands-on role in the nuclear deal involving Iran's Arak reactor, which has been described previously as a "pathway" to nuclear weapons for Iran.
"China has put forward the idea of the modification of the Arak heavy water reactor. … This is the unique role China has played in resolving the Iranian nuclear issue," Chinese Foreign Minister Wang Yi said in a statement, adding that "a joint working group consisting of the six parties and co-chaired by China and the United States will be set up.
"As China has put forward this idea of the modification of the Arak heavy reactor, China would promote this process as initiator while enhancing communication with Iran," Wang said.
It has also opened up a door to increased business opportunity in Iran, particularly for China.
Following the announcement of the landmark deal, Wang said that China played a pivotal role in negotiations, and he expressed hope that Iran would take part in China's "one belt, one road" ambition to revive the Silk Road route.
© Copyright IBTimes 2023. All rights reserved.