Iran Readies Oil Tankers To India As UN Prepares To Lift Sanctions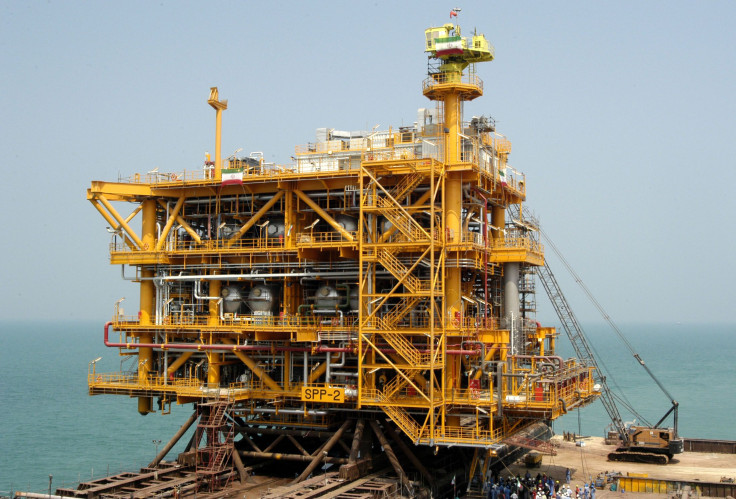 Iran is prepared to start shipping crude oil to old business partners in Europe and India with the United Nation's nuclear watchdog expected to give a clean chit to Tehran's nuclear program within a week, according to reports. Iran has pledged to begin pumping up to half a million barrels of extra crude per day post-sanctions amid worries that such a move could worsen the ongoing global oil glut that has already sent prices sinking to their lowest level in 12 years.
The country has 22 Very Large Crude Carriers — ships used to transport crude oil — floating off its coast, with 13 fully or almost fully loaded and carrying enough crude to meet India's import needs for about a week, Reuters reported Friday.
Iran, which has the fourth-largest proven reserve of crude oil in the world, struck a historic deal in July last year with the U.S. and 5 other world powers to curtail its nuclear program in a bid to end to sanctions that have crippled its oil exports and frozen almost $100 billion in assets. While Tehran has asserted that it is not looking to start a price war, Iran's regional adversary — Saudi Arabia — has been working overtime to flood the market with oil, ignoring requests from other OPEC countries to reign in production.
"Indian crude demand is growing faster than other Asian countries. Like our competitors, we see this country as one of the main targets for Asian sales," an Iranian official told Reuters, adding: "Iran hopes to raise its exports to India by 200,000 bpd, up from the 260,000 bpd currently shipped under sanctions' restrictions."
While Iran trades limited amounts of fuel with Asian buyers legitimately, its crude oil exports have fallen to just over 1 million bpd, down from a peak of over 3 million bpd in 2011, owing to a ban on of European supply deals. However, an Iranian official told Reuters that there was not much room for major export increases elsewhere in Asia due to slowing demand in China and also because of a shift toward more non-Middle East crude oil.
Shipping industry association BIMCO confirmed to Reuters that European clients would be among Iran's first post-sanction clients. "Former clients of Iran are the ones who are likely to return as buyers... Italy, Spain and Greece were the top EU importers in 2011," Peter Sand, BIMCO's chief shipping analyst, told Reuters.
Iran's sanctions are expected to be lifted in the next few days after it gets a green light from the International Atomic Energy Agency (IAEA), which was tasked with verifying Iran's compliance with obligations under the nuclear deal. The deal aims to extend the amount of time it would theoretically take Tehran to produce enough fissile material for an atomic bomb.
© Copyright IBTimes 2022. All rights reserved.
FOLLOW MORE IBT NEWS ON THE BELOW CHANNELS