Iran Says Western Countries Should Drop 'Illogical Demands' About Its Nuclear Program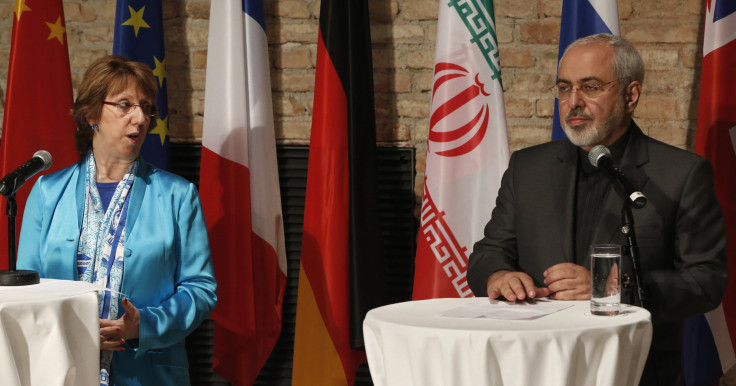 Iran wants Western powers to drop their "illogical demands" regarding the country's nuclear program, a senior country official said Thursday, before a meeting in Vienna. Three of the world's six major powers are due to meet in the Austrian city for negotiations to curb Iran's nuclear ambitions.
Abbas Araqchi, one of Iran's chief negotiators and the country's deputy foreign minister, made the statement before meeting officials from the U.K., France and Germany, and added that there should be a conclusion on the subject by November. The latest meeting comes just a week after a bilateral meeting with the U.S. in Geneva. Iran and the six powers had earlier set a target of July 20 to reach a decision on the talks but the "hard deadline" has since been postponed to Nov. 24.
"The talks can yield results if the other party shows goodwill and abandons some of its illogical demands," Araqchi said, according to Reuters, which cited Iran's Fars news agency. "We hope to reach further understanding through bilateral meetings which will help advancement of the talks in New York," he added.
On Sept. 18, Iran will meet all six powers, including Russia and China, in New York.
While the Western nations accuse Iran of seeking to enrich uranium to make nuclear weapons, Iran has denied the allegations and maintains that its efforts are aimed at peaceful purposes. Western nations also want to conduct a U.N.-led investigation at its uranium-enrichment facility in Arak, in the country's northwest, but Iran has expressed reluctance about allowing investigators into the facility.
In order to show its displeasure on Iran's decision to continue with uranium enrichment, the West has implemented several sanctions against Tehran. Last month, the U.S. approved more sanctions against Iranian banks, companies and individuals suspected of supporting Iran's current nuclear program and for helping the country evade existing sanctions.
Enriched uranium is used to generate nuclear power and also in the production of nuclear arms.
© Copyright IBTimes 2023. All rights reserved.