Iran Takes Down Anti-American Posters In Tehran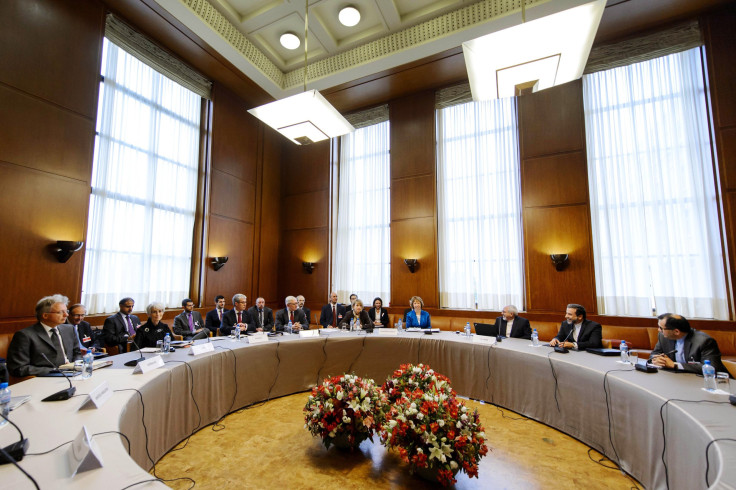 Municipal authorities in Iran's capital, Tehran, have taken down anti-American billboards from the city's streets, in a sign of heightened rapprochement efforts as Iran prepares to hold a second round of talks with the U.S. and its allies to strike a nuclear deal.
The posters were up on the streets since last week, ahead of the anniversary of the 1979 siege of the U.S. embassy in Tehran on Nov. 4 that had led to a breakdown in diplomatic relations between Iran and the U.S. over the decades. The crisis ended on Jan. 21, 1981, when 52 U.S. officials, who were held hostage for 444 days by militant Islamists, were freed. And, over the past few weeks, relations between the U.S. and Iran seem to have thawed considerably as the sanctions-hit Middle Eastern nation has sought to strike a less belligerent approach in its dealings with world powers.
The posters had been erected without the clearance of Tehran's municipal administration and, "all the public enterprises are required to get prior approval of Tehran Municipality cultural council for billboards," state news agency IRNA reported on Saturday.
However, the Owj Cultural Organization, a group that claimed responsibility for putting up the posters, said that it had sought and won approval from the municipality, the semi-official Fars news agency reported.
One of the posters that were taken down showed an Iranian sitting down for negotiations with a U.S. official who sports a formal suit jacket, but paired with military trousers and boots, with a caption saying: "American honesty," the report said.
But Ehsan Mohammad-Hassani, head of the organization, said the group's posters had nothing to do with the newly-elected President Hassan Rouhani's policies, adding that the posters were designed before the president assumed charge in August.
"The 'American Honesty' designs do not indicate an opposition to the negotiations of Iranian statesmen with America," Mohammad-Hassani was quoted as saying by Fars.
Iran and the P5+1 nations, including the U.S., UK, France, Russia, China and Germany, resumed negotiations over Tehran's nuclear program in October, and are set to meet again on Nov.7-8 in Geneva.
© Copyright IBTimes 2023. All rights reserved.
FOLLOW MORE IBT NEWS ON THE BELOW CHANNELS