Iranian Nuclear Talks: Israel Disappointed Over Waiting Time; Obama Retorts Saying US Didn't Offer 'Freebie'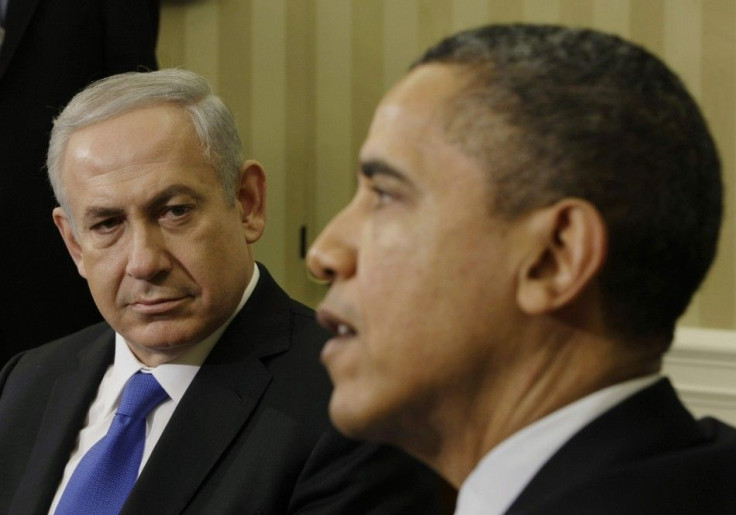 Addressing Israeli concerns on Iran buying extra time of five weeks until the next round of negotiations on its alleged clandestine nuclear weapons program, US President Barack Obama said his administration has not given anything away to Tehran.
During talks with visiting US senator Joe Lieberman on Sunday, Israeli Premier Benjamin Netanyahu, who has been insisting on confronting Tehran's nuclear dispute urgently, said his initial impression is that Iran has been given a freebie.
It has got five weeks to continue enrichment without any limitation, any inhibition. I think Iran should take immediate steps to stop all enrichment, take out all enrichment material and dismantle the nuclear facility in Qom, Netanyahu said, according to a report from his office.
I believe that the world's greatest practitioner of terrorism must not have the opportunity to develop atomic bombs, he said.
Obama fired back at Tel Aviv saying the notion that somehow we've given something away or a 'freebie' would indicate Iran has gotten something.
In fact, they've got some of the toughest sanctions that they're going to be facing coming up in just a few months if they don't take advantage of these talks, Obama said on Sunday at the close of a Latin American summit in Colombia, hours after Netanyahu slammed the P5 Plus 1 group, the five permanent members of the United Nations Security Council (UNSC) and Germany.
Obama said he refused to let the talks turn into a stalling process, but believed there was still time for diplomacy, the Associated Press reported.
The UNSC has imposed four rounds of sanctions on Tehran for harboring nuclear ambitions which Israel considers an existential threat.
Iranian President Mahmoud Ahmadinejad said last week that Iran had enough foreign currency reserves for it to survive without exporting crude oil for as long as three years.
We have as much hard currency as we need and the country will manage well, even if we don't sell a single barrel of oil for two or three years, Ahmadinejad insisted during a visit to southern Iranian province of Hormozgan, reports said.
Israeli Defense Minister Ehud Barak, considered to be the one pushing for a preemptive attack on Iran, has insisted that Iran is moving closer to the zone of immunity, a position from which Tehran could fulfill its nuclear ambitions without effective disruption, according to a report by the Times of Israel.
Meanwhile, Israeli analysts said five weeks of waiting time between two sets of talks shouldn't be a concern for Israel.
We all want Iran to cease uranium enrichment at 20 percent. However, this is not going to be an overnight process, Iranian-born Israeli Middle East analyst Meir Javedanfar was quoted as saying by The Times of Israel. Both sides decided to reconsider their positions and meet again in five weeks. Five weeks is not the end of the world, he added. What does the government suggest we do? Should we go to war because of five weeks?
The best way to stop Iran making a bomb is to get their leaders to change their decisions. That's done through a duel track of sanctions and talks. Giving five weeks of waiting between two sets of negotiations is not something to be concerned about, Javedanfar said.
© Copyright IBTimes 2023. All rights reserved.