ISIS Bans Apple iPhones, iPads, iPods In The Caliphate Due To Fears They're Being Tracked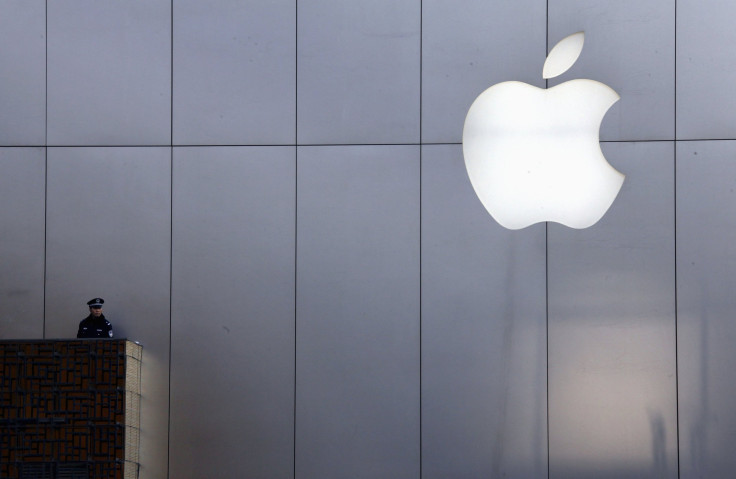 Apple has famously conquered one major world market after another, but the technology giant has encountered stiff resistance in one especially contested piece of territory: The Islamic State group, also known as ISIS, has banned all Apple products from its self-declared caliphate, asserting that such devices can be used by American intelligence agents to target its forces with airstrikes.
The militant group issued a directive banning the use of all Apple products in December via a statement issued by its "general supervisory committee" for distribution throughout each province within its caliphate. Written in Arabic, the statement was disseminated via social media and the online media offices that ISIS operates.
The same order also banned the use of all GPS-enabled devices within the caliphate. In the statement, ISIS leaders expressed their concerns that the American-led coalition now conducting airstrikes in Iraq and Syria is pinpointing select targets by monitoring smartphones and tablet computers.
In Raqqa, the Syrian city claimed by ISIS as its headquarters, a spokesman for anti-militant organization Raqqa Is Being Slaughtered Silently confirmed that ISIS leaders have banned the use of iPhones there. Those with iPhones were forced to dispose of them, he added. (His own group uses Android phones, he said.)
"They said the USA can see what you are doing," spokesman Abu Ibrahim al-Raqqawi wrote in a text exchange via Skype.
The fact that phones running Android -- an operating system developed by Google, one of the most voracious amassers of data in the world -- have been deemed beyond the reach of military surveillance and treated as a safe alternative to Apple may strike American readers as ironic. Regardless, ISIS appears to harbor special fears of Apple products amid a broader push to limit its vulnerabilities to monitoring from afar.
"[I]n order to shut one of the doors of penetration the enemy uses to attain its goals and strike with exactness by means of its war and remote-guided aircraft, it has been decided to forbid the use of any electronic device or a system that has access to service to enable precise location of positions (GPS)," the ISIS statement declared.
The statement singled out a comprehensive ban on "products of the Apple network ... on account of the risks they create."
The jihadist group has assigned technicians to block GPS service in ISIS-controlled territory, and every ISIS member has been ordered to turn off GPS capability on their phones and other devices, the statement said. When the U.S. began targeting ISIS militants in airstrikes last September, it used highly precise Tomahawk cruise missiles, which used data from satellites and ground intelligence, but cell phones can also be used to track leaders' movements and pinpoint hideouts.
When mobile phones are turned on and connected to an available telephone network, that produces data that can be stored and traced to yield the locations of those devices. This is the case not only for smartphones and tablet computers but also for old-fashioned cell phones that lack data connections. Apple could indeed tap into this data to identity the positions of the people using its devices, experts say.
"There is a way for Apple to track us if they want to," says Aaron Ross, a technology security expert and founder of Ross Backup, a cloud-based computer backup and file-syncing company. "They say they won't, and their privacy statement says they won't. I'm a pretty big believer that if there is a big emergency, they would be able to track you on your phone."
Apple did not respond to a request for comment, but its privacy policy states that the company "may collect, use, transfer and disclose nonpersonal information for any purpose." Apple defines nonpersonal information as "zip code, area code, unique device identifier, referrer URL, location and the time zone."
Apple also maintains the right to "collect, use, and share precise location data, including the real-time geographic location" from its devices. Though its privacy statement is explicit that this data will be collected anonymously and won't be shared, Apple also reserves the right to disclose both personal and nonpersonal information if it "determines that for purposes of national security, law enforcement or other issues of public importance, disclosure is necessary or appropriate."
Apple has also acknowledged that it may comply with requests for data from law enforcement agencies so long as the information was acquired in accordance with its security policy, according to its legal process guidelines.
Both the Federal Bureau of Investigation, which is tasked with securing the country against international and domestic terror threats, and the U.S. Department of Defense declined to comment.
Whatever the fears of ISIS leaders may be, security experts suggest that Apple products are in fact less susceptible to being utilized by others as a means of prying into personal information.
"They can all be tracked," Ross, the security expert, says, adding that -- for those not engaged in a terrorist enterprise -- the iPhone is actually a better bet for people concerned about privacy. "Aside from the BlackBerry, I think the most secure phone is an iPhone."
© Copyright IBTimes 2023. All rights reserved.