ISIS Executions:Islamic State Group Allegedly Executed Its Fighters For Being CIA Agents, Looting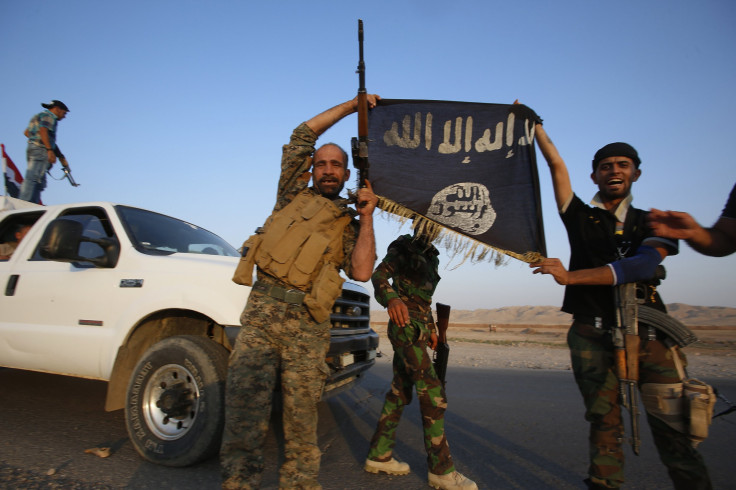 The Islamic State group reportedly executed at least two of its own fighters in Syria's eastern Deir al-Zour province on Monday. One fighter thought to be an Iraqi national was killed for "looting" and at least one other person was executed for "spying," U.K-based monitoring group Syrian Observatory For Human Rights, or SOHR, reported Tuesday.
The militant group formerly known as the Islamic State of Iraq and Syria, or ISIS, has not confirmed the executions. Social media and ISIS-affiliated Twitter accounts were ablaze with the news and many claimed the fighters were accused of being spies for the United States. Among the fighters reportedly executed, one was charged with "banditry and robbing Muslims' money." A second was accused of collaborating with the Syrian regime "and throwing electronic chips to keep track of Mujahedeen," according to SOHR.
Many militant-affiliated social media accounts claimed that one of ISIS's prosecutors in Deir al-Zour, who went by the name of Abu Abdullah al-Kuwaiti, was reportedly among the executed ISIS militants. He was accused of being an operative for the CIA.
The International Business Times was not able to independently confirm the claim. This alias had been used before by Fouad Mahmoud Hasan al-Rabia, an accused al-Qaeda operative allegedly unfairly held in Guantanamo Bay for eight years starting in 2001. The U.S. accused him of travelling to Afghanistan to meet with Osama Bin Laden, but Rabia insisted it was for charity. He was released in 2009 and President Barack Obama apologized for the false accusation.
Another widely circulated name on social media, including on a U.S. State Department-affiliated Twitter account, is Abu Qatada al-Iraqi, who was reportedly executed for embezzlement. ISIS-run courts claim to follow the strictest interpretation of Sharia law, under which riba, loosely translated as usury, is forbidden. Bribery and theft are also punishable under Sharia law, but not necessarily by execution.
ISIS is known for its brutal execution tactics, which range from filmed beheadings to actual crucifixions in city centers. Executions are an almost daily occurrence in ISIS's de-facto headquarters in Raqqa, CNN reported. Earlier this month, new evidence put the death toll from an ISIS mass execution in Iraq at between 560 and 770 men, according to Human Rights Watch. These men were put into smaller groups and then shot. ISIS members would cover their bodies with dirt using a bulldozer after each round of executions.
The Sunni extremist group is also known for spreading rumors that their leaders are dead.
"Most of IS leaders, who are being reported dead by the media are still alive. These leaders spread rumors of their deaths to end prosecutions against them by some intelligence networks and facilitate their movement and mitigate their exposure to risk," a former ISIS fighter told al-Monitor.
© Copyright IBTimes 2023. All rights reserved.