ISIS Raqqa 'Governor' Allegedly Executed, Prompting Wave Of Arrests For Defection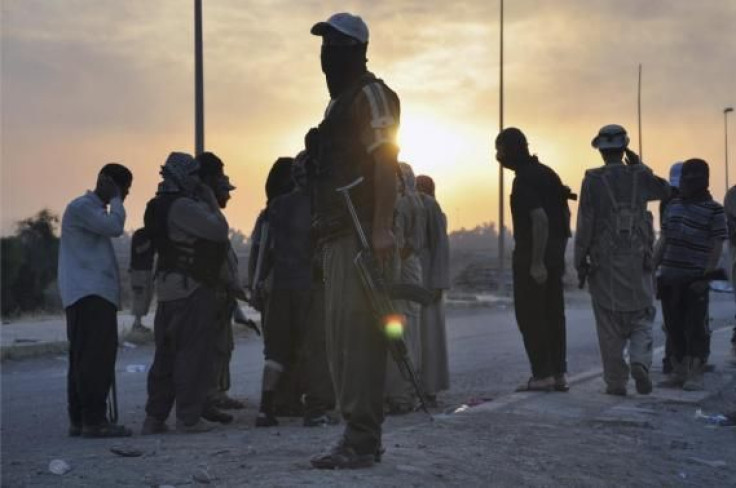 After discovering this weekend that several high-ranking Islamic State group members at its Syrian headquarters of Raqqa were planning on forming another faction, the militant group's ranks reportedly detained, and may have executed, constituents of the splinter group, according to ARA news. The men were reportedly involved in an attempted coup with the group's "governor" in Raqqa, Abu Luqman.
As the group also known as ISIS wages war in Syria and Iraq and attempts to govern what it calls its caliphate, it has been heavy-handed in punishing its own members -- for instance, when they were accused of looting or espionage. This would mark the first time when conspirators have been punished for plotting a coup. Reports of this split in the ranks remain unconfirmed, and ISIS has not issued any statement.
The latest report is that Abu Talha al-Kuwaiti, whose real name is thought to be Muhammad Abdullah al-Dousari, the head of ISIS' al-Hisbah religious police force, fled to Turkey last week with nearly $1 million in ISIS funds.
"We are likely to see the IS sophisticated governance structures at work, implementing control and enforcement of its extremist ideology," Jasmine Opperman, an analyst at the Terrorism Research and Analysis Consortium, said. "Recent reports, that remain unverified, on the execution of those opposing ISIS will increase, with the IS continuing to show low tolerance not only to opposing groups in Iraq and Syria but also those within the IS."
According to news reports from last week, Abu Luqman, ISIS' "governor" in Raqqa, had also been executed.
"Two weeks ago, Abu Luqman was found dead, but the IS didn't announce the news of his death or the conditions behind it," a local source in Raqqa (who spoke on the condition of anonymity) told ARA news.
Abu Luqman is almost as shadowy as ISIS caliph Abu Bakr al-Baghdadi. Conflicting reports have identified his real name as either al-Hamoud Ali, Ali Moussa al-Shawaq or Abu Ayyub al-Ansari, and he was reportedly killed in 2013. Before joining ISIS, it is believed that Luqman was a member of al Qaeda's affiliate in Syria, Jabhat al-Nusra. When he switched allegiances, he allegedly ordered the execution of Jabhat al-Nusra emir in Raqqa, Abu Saad.
Al-Kuwaiti was reportedly al Qaeda's man in Lebanon for years before joining ISIS, according to the Daily Star's report from 2012. After his recent defection, Abu Huzaifa al-Balijiki was reportedly appointed to replace him as head of al-Hisbah, according to ARA news.
Those police forces have a mandate to "promote virtue and prevent vice to dry up sources of evil, prevent the manifestation of disobedience and urge Muslims toward well-being," according to an ISIS statement from June.
Last week, ISIS also reportedly executed at least 60 militants in Raqqa and Deir el-Zour after they defected. In December, the group said it had learned of an attack planned by a "ghulat" (Arabic for extremist) cell in Raqqa. It arrested and executed the alleged members of the cell.
© Copyright IBTimes 2023. All rights reserved.