ISIS News: 18 Members Killed By Airstrikes, US Military Says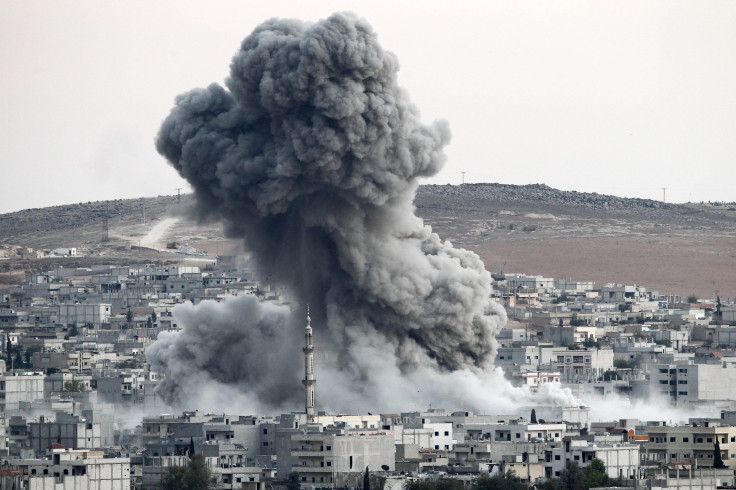 The U.S.-led coalition has killed 18 high-ranking members of the Islamic State group (ISIS) in September, a U.S. military spokesman said in a Pentagon briefing on Thursday.
Spokesman Colonel John Dorrian classified the ISIS members as "leaders" of the al-Qaeda splinter group, one of whom was the group's minister of information, who "was in charge of Daesh's media network." Other ISIS targets included military and security commanders, recruiters and administrative officials, Dorrian told reporters.
"By taking these individuals off the battlefield, it creates some really disruptive effects to enemy command and control," Dorrian said. Up to 4,500 ISIS militants remained in Mosul, Iraq, though their movements in and out of the city were becoming increasingly limited, he added.
"They show no signs of really trying to leave Mosul at this point," Dorrian said, adding that, of the 18 ISIS leaders killed, 13 were part of the group's intelligence communication networks in the Iraqi city.
The briefing came two days after the Defense Secretary Ash Carter announced that the U.S. military planned to send 600 additional troops into Iraq "to further enable local security forces as they prepare to retake the key Iraqi city of Mosul."
As of mid-September, ISIS controlled much of Syria and central and western Iraq. The group's territory shrank by about 12 percent in the first half of 2016, and stood at about 26,400 square miles (68300 sq km).
Over the same month, the U.S. and its allied forces deployed at least 313 airstrikes in Syria and 273 in Iraq, leading to a confirmed 26 civilian deaths, the non-profit monitoring group Airwars estimated.
Taking military efforts in Libya into account, those airstrikes brought the campaign's total number of coalition strikes to 15,386 and the total number of civilian casualties to 1,612, according to Airwars.
© Copyright IBTimes 2023. All rights reserved.