In Israel, Centrist Kadima Walks From Bibi's Coalition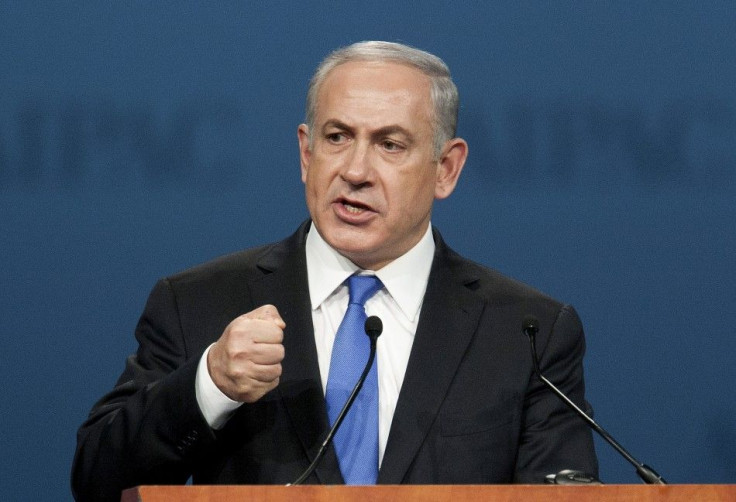 Israel might be headed toward early general elections after Kadima party chief Shaul Mofaz announced his party was walking out of Prime Minister Binyamin Netanyahu's coalition government Tuesday evening over a row regarding the drafting of ultra-Orthodox and Arab Israelis into military service.d
Kadima opposition leader in the Knesset Shelly Yachimovich called Wednesday for the dissolution of the legislature and for a new round of elections.
We are witnessing a series of political spins that are not meant to look after the citizens of the state, but only after citizen Netanyahu, she said during a press conference Wednesday morning according to YNet News.
Under the Israeli Security Service Law, most Israelis are required to serve in the armed forces, with notable exceptions that include Arab Israelis and Haredi citizens who receive unlimited draft exemptions as long as they are studying in a Yeshiva.
In spirit Netanyahu's government had agreed to the changes, but had urged a transition much slower than proponents of the changes had wanted. A draft of the new law is scheduled to be presented Sunday to the Cabinet for approval. If passed, it would then go to the Knesset for a vote.
Mofaz had been pushing for what he has called historic changes to Israel's conscription exemptions and has criticized the prime minister for coddling his ultra-Orthodox base. Mofaz and the Kadima joined Israel's historically largest coalition on May 9, but efforts to reform the country's conscription laws have faltered.
But the Likud-led government said it can work fine without the participation of the Kadima.
There has been no real change other than one minister - Mofaz - has left, a senior Israel official told The Telegraph. The coalition without Kadima worked perfectly well for three years and it will continue to do so now.
In a statement responding to Mofaz's decision, Netanyahu said the conscription of ultra-Orthodox and Arabs from the age of 18 had to be done gradually and without tearing Israeli society apart.
According to a report in Haaretz, citing figures from Israeli Defense Forces in 2007, 11.2 percent of all Israeli men received Yeshiva student exemptions from military conscription.
Critics of the rule say that ultra-Orthodox settlement policies is a major source of Arab-Israeli rancor that requires a robust military presence, yet many of the supporters of settlements are not requires to perform military duties.
© Copyright IBTimes 2023. All rights reserved.