Israeli Defense Forces Transferred Palestinian Family Land To Illegal Settlement, Govt Reveals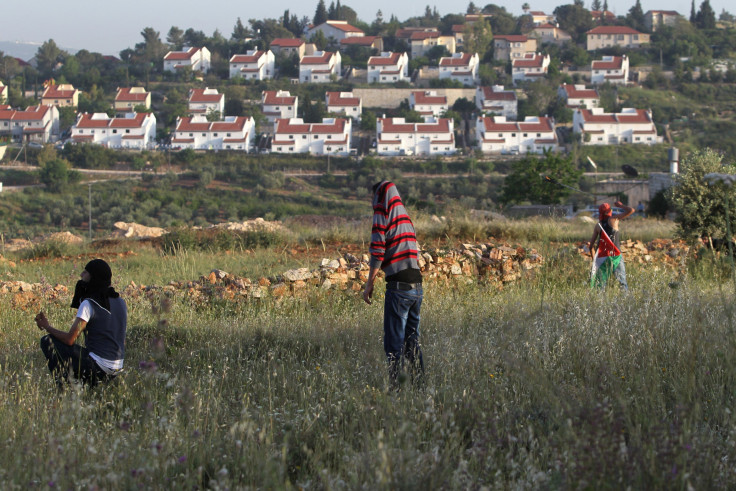 The Israel Defense Forces' Civil Administration transferred hundreds of square meters of private land belonging to a Palestinian family to an illegal Israeli settlement in the West Bank, a government response to a petition filed against the expansion of that settlement showed Tuesday. According to the government, the original land transfer was a mistake that took place decades ago, Israeli newspaper Haaretz reported.
In 1983, in its assessment of state lands, the IDF's Civil Administration included 663 square meters of land belonging to the Samsaras, a Palestinian family. In 1990s, the World Zionist Organization planned to expand the Shim'a settlement, located in the West Bank. Israeli settlements and their expansion are illegal under international law and have been described as the "creeping annexation" of Palestinian territory.
Legally or not, Israel has continued to expand settlements, and in 2014, ahead of construction to expand Shim'a, the IDF's Civil Administration resurveyed the area, finding the mistake. Yet it failed to ensure that construction did not take place on the wrongly transferred land, and so the Samsaras submitted a petition to Israel's top court demanding an end to construction on their land. Haaretz reported that "[t]he government responded in part that "steps will be taken to stop construction on private lands," but it declined to issue an injunction because work in the area had already been stopped, Israeli Justice Anat Baron explained.
The issue of settlements has long been a major sticking point in peace talks between the Israelis and Palestinians. In April 2014, negotiations collapsed between the two groups, in part due to Israel's refusal to stop building settlements on Palestinian land, including in the West Bank and East Jerusalem. In October 2014, U.S. President Barack Obama warned Israel against building more settlements in East Jerusalem, with White House spokesman Josh Earnest saying that doing so would "poison the atmosphere" between Israel and Palestinians along with other Arab governments.
© Copyright IBTimes 2022. All rights reserved.
FOLLOW MORE IBT NEWS ON THE BELOW CHANNELS