Israeli Teens Held For 'Lynching' Of Palestinian Youths; Police Say People Watched Without Intervening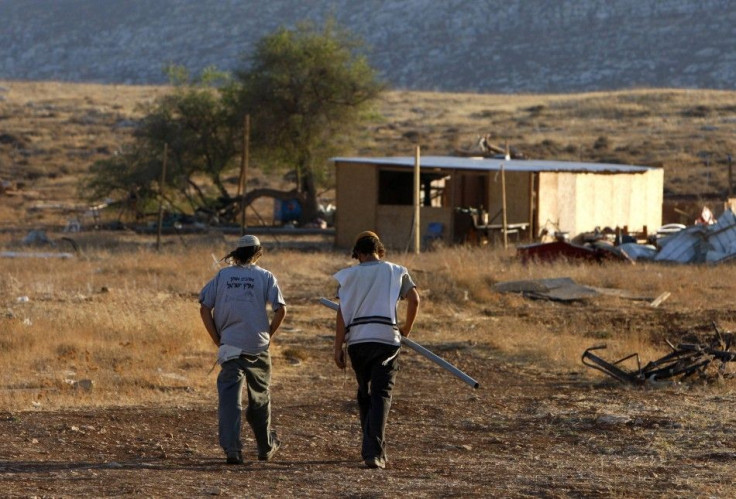 Seven Israeli teenagers were in the custody of Jerusalem police Monday in connection with the recent assault on Palestinian youths at West Jerusalem's Zion square which the Israeli authorities described as "lynching."
Police said scores of Jewish youths were involved in the hate crime against the Palestinians late Thursday night which left a 17-year-old victim unconscious and hospitalized and three others injured.
The police said hundreds of people watched the attack without intervening or helping the victims. Witnesses said the attack had lasted a short while before the police arrived and the attackers fled, Haaretz reported.
The teenage suspects, two of them girls and the youngest 13, appeared defiant standing outside the Magistrate's Court Monday.
"For my part he can die, he's an Arab," a 15-year-old suspect was quoted as saying by the New York Times. "If it was up to me, I'd have murdered him."
Sergeant First Class Shmuel Shenhav said the attack constituted for an "extremely severe crime."
"The victim lost his consciousness and was thought to be dead until a Magen David Adom (Israel's emergency service) crew arrived and resuscitated him. He was anesthetized and on a respirator in the hospital for days. This was an extremely severe crime. Only a miracle saved him from death," Shenhav was quoted as saying by Israeli media.
The victim, Jamal Julani, 17, from Jerusalem's Ras al-Amud neighborhood remained in critical condition.
"We were walking and suddenly maybe 50 Jews came toward us shouting 'Arabs, Arabs,'" Julani's cousin Mohammed Mujahad, who was slightly injured, told Haaretz.
Witnesses told the newspaper that the assailants seemed to be hunting for Arabs calling out "Death to Arabs" and similar hateful slurs.
In a similar incident last week outside the West Bank settlement of Bat Ayin, a Molotov cocktail was hurled at a taxi that left six Palestinian passengers, including four-year-old twins, in the vehicle injured. The perpetrators are believed to have targeted Palestinians because the taxi was yellow with green license plates, characteristic of Palestinian taxis, the Jerusalem Post reported.
"These two incidents come on the backdrop of a long list of "price tag" attacks apparently perpetrated by Jewish extremists against Palestinians," the Jerusalem Post said in its editorial.
"While our government leaders have been outspoken against all forms of Jewish terrorism directed toward Palestinians, there appears to be a worryingly high level of tolerance - whether explicit or implicit - for such despicable acts of violence, even at a time when Palestinian terrorism is at a low," the newspaper said.
The U.S. Department of State, for the first time, listed violence perpetrated by Jewish settlers as "terrorist incidents," in the "Country Reports on Terrorism 2011" published in July.
Washington condemned "in the strongest possible terms" the attack on Palestinian taxi, in a press statement Friday.
"We note that the Government of Israel has also condemned this heinous attack and pledged to bring the perpetrators to justice. We look to Israeli law enforcement officials to do so expeditiously," the statement said.
© Copyright IBTimes 2023. All rights reserved.