Israel's Defense Ministry Successfully Tests Missile Propulsion System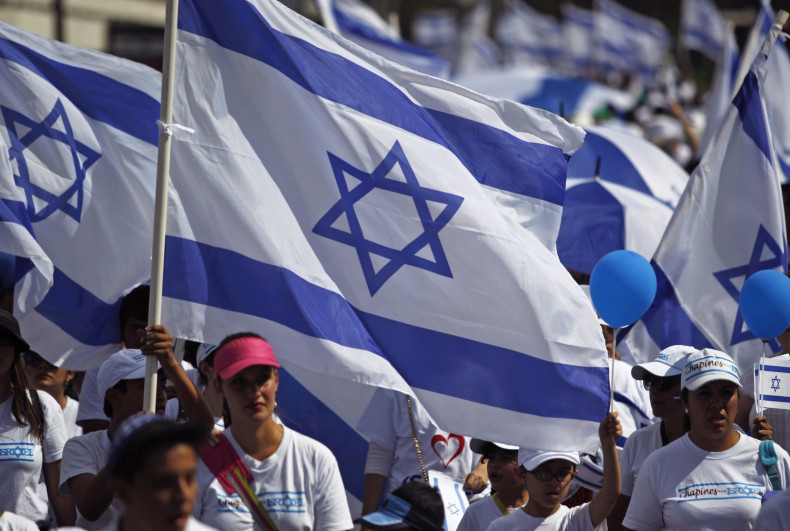 Israel successfully test launched a ballistic missile propulsion system for satellite delivery from a base in the central part of the country, Israeli defense ministry announced Tuesday. The test launch comes nearly a month after the country tested a new missile defense system developed in partnership with the United States.
The latest test launch "has been planned by the security establishment for a long time and carried out as planned," the ministry said in a statement, obtained by Haaretz. The trail of the rocket, following the launch, was visible over parts of central Israel, prompting many observers to record it with their cameras.
The missile used by Israel to launch satellites into orbit is called "Shavit," which is based on the Israeli ballistic Jericho missile, Haaretz reported, adding that the country has conducted several missile system tests, mostly focused on interception.
Tuesday's test comes just days after the U.S. House of Representatives Armed Services Committee approved $474 million for Israel's anti-missile systems. The committee also approved an amendment, which sanctioned research and development of an anti-tunneling defense system, the Times of Israel reported.
Last month, Israel tested a new missile defense system called "David's Sling," which was developed and manufactured jointly by Israel's state-owned Rafael Advanced Defense Systems and U.S. defense contractor Raytheon Co.
David's Sling, which is capable of hitting rockets with ranges between 63 miles and 125 miles, and aircraft or low-flying cruise missiles, is expected to fill the operational gap between the Iron Dome short-range rocket interceptor and the Arrow ballistic missile interceptor that are already being used by the Israeli military.
© Copyright IBTimes 2022. All rights reserved.