IT, Pharma Mutual Funds Top Performers in August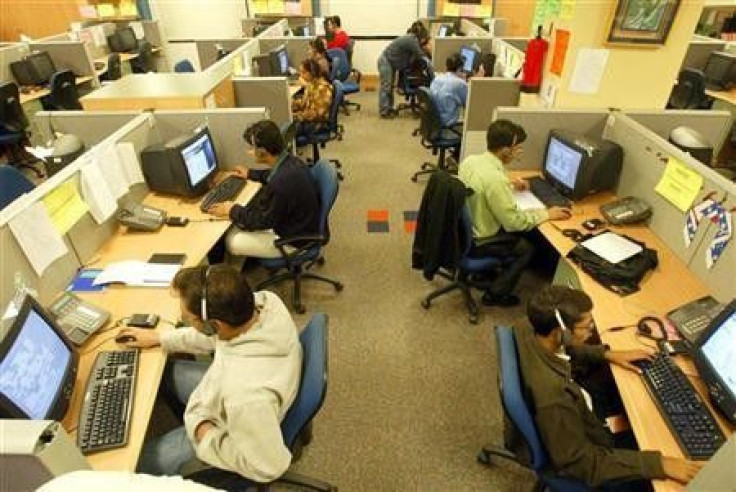 IT sector funds were the top performers in August among Indian mutual funds that focus on domestic stocks as lower valuations of the sector's shares after their sharp declines in July revived investor interest.
The BSE Sensex gained 1.1 percent in August, but IT stocks outperformed as the BSE IT index surged 8.3 percent after falling 7.3 percent in July, with shares in India's top software services firm TCS rising 8 percent, and rival Infosys gaining 6 percent.
"IT is now fast becoming a stock-specific scenario," said Waqar Naqvi, chief executive of Taurus Mutual Fund, adding that the outlook for the sector will be "neutral" in the coming months.
In August, IT funds gained almost 6 percent on average, with Franklin Infotech Fund registering a rise 7.5 percent to top the category, data from fund tracker Lipper, a Thomson Reuters company, showed.
Volatile market conditions also prompted investors to flock to defensive sectors, helping the pharma and the FMCG (fast-moving consumer goods) category of funds to appear among the top gainers for the month.
Gains of 4.6 percent in the BSE healthcare index helped pharma funds clock an average rise of 5.1 pct, while FMCG funds gained 4.8 percent in August, on the back of a 6.9 percent rise in the BSE FMCG index.
Among other schemes, international companies-focused AIG World Gold Fund gained more than 10 percent to end as the month's best performer, on the back of rising yellow metal prices in August.
Banking funds were the worst hit during the month, ending with average losses of 4.5 percent. Five of the six top India fund losers were banking funds, Lipper data showed.
DIVERSIFIED EQUITY FUNDS
India's quarterly GDP grew at a slightly better-than-expected 5.5 percent in the June quarter, dashing investor hopes of an early rate cut by the RBI, as inflation continues to remain at stubbornly high levels.
Slowing growth in Asia's third-largest economy and uncertainty about passage of reforms after a parliament deadlock over the CAG's report on misallocation of coal blocks kept investors on the edge in August.
Diversified stock funds, which represent the biggest category of stock funds in India by number and assets, ended with small gains of 0.4 percent in August.
While the main index managed to eke out gains, the BSE mid-cap index ended marginally in the red while the small-cap index lost almost 1 percent.
These losses also weighed on such funds' unit values as mid- and small-cap stocks accounted for more than a third of their assets as of end-July, data from Morningstar India showed.
Some analysts said Indian markets will continue to be range-bound going ahead, and the political deadlock is likely to hurt sentiment.
"Politics as of now is a more important reason rather than economics as far as the markets are concerned," Naqvi of Taurus Mutual Fund said.
© Copyright Thomson Reuters 2022. All rights reserved.
FOLLOW MORE IBT NEWS ON THE BELOW CHANNELS