Is It Safe To Travel To ____? 10 Taboo Destinations And Why You Should Visit Them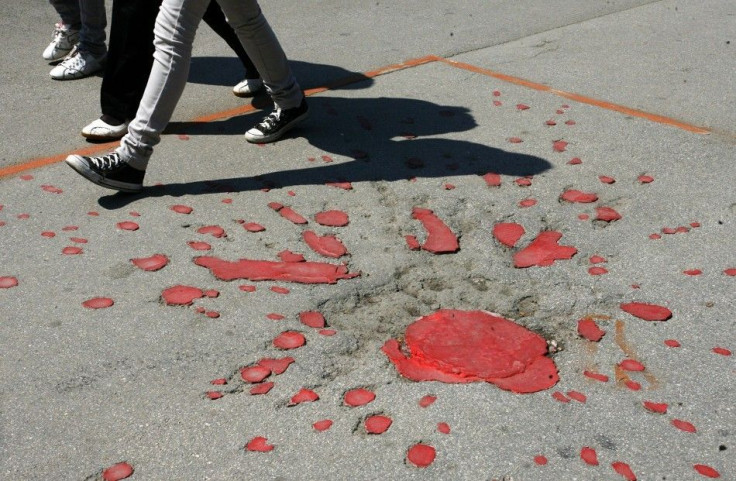 Cuba
Why It's Taboo:
When Cuba became a single-party state ruled by the Communist Party, the U.S. adopted economic sanctions against the island nation and prohibited American citizens from visiting and supporting its economy.
Why You Should Go:
Cuba has long been a popular destination for the rest of the world, but it's once again on America's radar with the Florida Straits the only thing lying between the two nations. The Obama administration loosened travel restrictions to Cuba, and a growing number of organizations now operate licensed trips. Airlines, too, are rushing to add routes to the capital, Havana, which is easily the Caribbean's largest and most vivacious city, complete with crumbling colonial architecture, which rivals that of Buenos Aires, and a dramatic coastline to equal California's. Beyond the big city lies a riddle of bays, beaches and beckoning hamlets that are sure to enthrall tourists of all ilk.
Where You Should Stay:
Iberostar Parque Central in Havana (Rates start at $150/night)
Bosnia And Herzegovina
Why It's Taboo:
Devastated by a bloody civil war that dominated headlines around the world in the mid-1990s, the divided nation's infrastructure was destroyed and its fields were blanketed in landmines. Bosnia and Herzegovina has made great progress in restoring peace and stability in the years since the war, but landmines remain a problem in some remote locales, and tensions persist among its quarrelling ethic groups. It could be said that Bosnia today functions as one country with two or even three different parts.
Why You Should Go:
Bosnia and Herzegovina bears the imprint of two great empires: the Turks and the Austria-Hungarians. Both have inexorably influenced the culture and architecture of this land and left a tableau that is at once both familiar and exotic. Beyond the cobbled streets of the capital Sarajevo, the rugged hills and rushing rivers make Bosnia and Herzegovina the year-round adventure center of Eastern Europe.
Where You Should Stay:
City Boutique Hotel in Sarajevo (Rates start at $113/night)
Jordan
Why It's Taboo:
Despite the dark cloud hanging over the Middle East and its proximity to Iraq and Syria, Jordan is a very safe destination, and few tourists encounter any problems. The Arab Spring had a modest showing in the country, but protests were less violent than elsewhere in the region, and Jordan has remained stable.
Why You Should Go:
Word is out that Jordan is not just the ancient Red-Rose City of Petra and Indiana Jones, with sights like Wadi Rum, Madaba and Jerash bolstering the kingdom's reputation as a world-class tourist mecca. A coterie of desert citadels, Crusader castles, ruined Roman cities and iconic Biblical sites populate this storied land, and with greater infrastructure in place than most of its Middle Eastern rivals, Jordan is on its way to rise above the pack as the region's next great tourist destination.
Where You Should Stay:
Amra Palace Hotel in Petra (Rates start at $100/night)
Antarctica
Why It's Taboo:
Once inaccessible -- save for a few intrepid scientist and explorers -- Antarctica is now accessible to the everyday tourist, and it's is easier to get to than you may think. The remotest continent has attracted a record number of visitors in recent years, and advocates hope tourism can be a driving force in Antarctic conservation. Just make sure to be a responsible tourist if you venture into the wilds of one of the last unspoiled corners of the world. For a list of responsible tour operators, visit the International Association of Antarctica Tour Operators.
Why You Should Go:
It's like nowhere else on earth -- but you already knew that. This relatively lawless, predominantly uninhabited mass of rock, ice and penguins is truly the last frontier. It's a place to be inspired, humbled and dumfounded by the intricacies of the ice that forms there in many different ways. It's also the ultimate destination for one-upping your globetrotting friends. After all, you can't get any more off the beaten path than this.
Where You Should Stay:
There are no hotels on Antarctica, but you can book voyages from Chile, Argentina, Australia and New Zealand.
Mozambique
Why it's Taboo:
Mozambique is still emerging from the shadows of its civil war (1977-1992), and the risks to tourists there are similar, if significantly less frequent, than in neighboring countries. Women, in particular, should never walk alone, and the police are notoriously untrustworthy. The vast majority of Mozambicans, however, are warm and hospitable, and the country is trying hard to establish itself as a welcoming destination for tourists from around the world.
Why You Should Go:
Forget Seychelles and Mauritius, there's a newcomer to the world of high-end Indian Ocean resorts. The pristine stretch of coastline in northern Mozambique, known as the Quirimbas Islands, has transformed itself from rustic beach huts to ultra-luxurious lodges in the past decade. The 34 coral-lined islands of the Quirimbas Archipelago are the premier destination in the African nation and although they're dotted with well-appointed accommodations, most of the archipelago is protected as part of the Quirimbas National Park, keeping development at bay and the views unadulterated.
Where You Should Stay:
Medjumbe Private Island in the Quirimbas Archipelago (Rates start at $1,060/night)
Oman
Why It's Taboo:
Once again, the words Middle East do not equal dangerous travel -- and Oman could not be further from it. Though protesters demanded reforms last year during the Arab Spring, Sultan Qaboos bin Said responded by hiking the minimum wage and shuffling his cabinet, among other reforms he made, and he quenched the uprising.
Why You Should Go:
While its Arabian Peninsula neighbors have used their oil riches to erect skyscrapers, convention centers and megamalls, Oman is planting gardens, building opera houses and turning the capital city, Muscat, into a cultural playground for travelers. With new cruise ship arrivals and private yachts prowling the coastline, it's becoming easier to mistake the Gulf of Oman for the Mediterranean Sea.
Where You Should Stay:
Al Bustan Palace, A Ritz-Carlton Hotel in Muscat (Rates start at $260/night)
Myanmar
Why It's Taboo:
The Burmese people have always had a reputation for being some of the world's kindest, most welcoming individuals, but nearly 50 years of military rule virtually closed off this Southeast Asian treasure to the world. Now, the leaders of the National League for Democracy (NLD), the opposition party that has urged foreigners to stay away since 1996, have a new message: We want people to come to Burma. The NLD revised its boycott to encourage independent travel late in 2010, and as the nation creeps toward democracy, Myanmar is fast becoming a hot new destination for travelers along the ever-popular route through Southeast Asia.
Why You Should Go:
Myanmar's main attraction is its time-warped atmosphere, and the nation's largest city and former capital, Yangon, is one of the last cities in Asia that has its 19th and 20th century architecture still intact with buildings unblemished by the rapid development seen elsewhere in Southeast Asia. Indeed the entire nation is an architectural museum of colonial buildings, towering pagodas and timeless towns bursting with fervently Buddhist locals. There are no McDonald's or Starbucks and no name-brand Western Hotels. But much of that is about to change.
Where You Should Stay:
The Governor's Residence in Yangon (Rates start at $300/night)
Sri Lanka
Why It's Taboo:
More than 25 years of conflict ended in 2009 when the Sri Lankan government defeated the Liberation Tigers of Tamil Eelam (LTTE), which the U.S. and several European governments list as a terrorist organization. The Sri Lankan government now controls the entire island, travel advisories have been removed, and tourism is once again on the rise.
Why You Should Go:
The north and eastern parts of Sri Lanka were completely off-limits to tourists for years while they were occupied by the Tamil Tigers, but in 2012, Sri Lanka is once again urging tourists to visit this largely unspoiled region as the civil war fades into memory. Known for its jaw-dropping beaches, the northern part of Sri Lanka is also home to the nation's largest reserve, Wilpattu National Wildlife Park. The park is slowly attracting intrepid tourists who come to view more than 31 species of exotic mammals, including leopards, sloth bears and Asian elephants.
Where You Should Stay:
Governors Camp in Wilpattu (Rates start at $75/night and the bungalows can accommodate 8 people)
Tunisia
Why It's Taboo:
Though it's called the Arab Spring, the movement traces its roots to December 2010, when violent protests against Tunisia's President Zine El Abidine Ben Ali forced him to flee the country. A new government took office in December 2011 and, although no tourists have been directly affected, sporadic demonstrations and protests continue. Nevertheless, the government has launched a major tourism campaign to entice visitors back.
Why You Should Go:
You may head to Tunisia for a straightforward sun-sand-and-sea holiday, but you'll likely return because of the cultural delights and stunning ancient sites. Tunisia is a landscape of extremes, from the enticing Mediterranean beaches and flamingo-filled lakes of the north and center to the undulating dunes of the Sahara down south. If you're brave enough to see what's beyond the walls of your resort, Tunisia may just turn out to be the most intriguing place you've ever been.
Where You Should Stay:
Tunisia Palace Golden Yasmin in Tunis (Rates start at $62/night)
Cambodia
Why It's Taboo:
Cambodia has had a rough go of it over the last half-millennium or so with the fall of Angkor in 1431 and, more recently, carpet bombing by the U.S. and a devastating civil war in the 1970s, in which the Khmer Rouge killed off nearly a third of their own countrymen. Their brutal reign of terror has left an indelible scar on the Cambodian people but, despite it all, the Cambodians are incredibly hospitable and your foreign money, if put in the right pockets, can help bring the country out of poverty.
Why You Should Go:
You hear about the grandeur of Angkor Wat, but nothing can quite prepare you for that special morning when you watch the saffron sun peak over the world's largest and most audacious religious structure. You'll need at least two memory chips and three days to navigate the 1,000 square kilometers of the former Khmer Empire. Beyond Siem Reap, home base for Angkor, the true charm of the country lies amid the rice paddies and welcoming smiles of rural Cambodia.
Where You Should Stay:
Golden Temple Hotel in Siem Reap (Rates start at $55/night)
© Copyright IBTimes 2022. All rights reserved.
FOLLOW MORE IBT NEWS ON THE BELOW CHANNELS