It's PAYBACK Ltd time: Meet The Cyber Investigation Firm Holding Institutions to Account to Save Victims of Financial Fraud Worldwide.
* This is a contributed article and this content does not necessarily represent the views of IBTimes.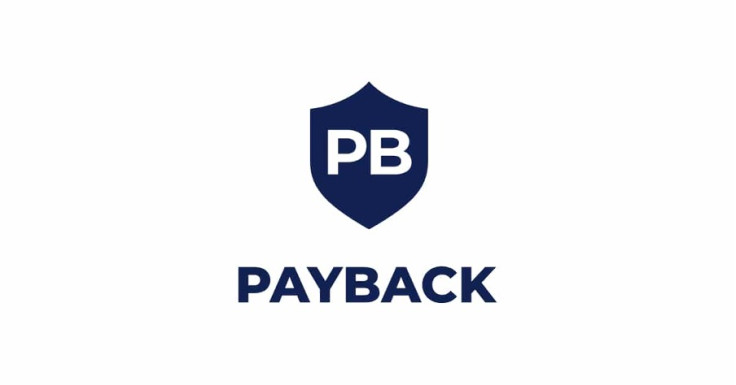 In a world where financially aggravated crimes are causing more damage than ever, one company is leading the fight back when it comes to recouping lost funds. In 2022, scams cost British citizens £1.2 Billion, which equates to £2300 per minute, and in the US, $8.8 Billion, up from $6.1 Billion in 2021. This equates to the average American losing $18,700 in investment scams. On top of these staggering numbers, crypto investors lost $3.2 Billion to scammers. Determining the total amount lost to scams yearly is almost impossible, but it is logical to assume it is in the Trillions.
However, as the capabilities of scammers increase, so do those of the people trying to pick up the pieces. Cue PAYBACK Ltd, an Israeli cyber investigation firm with one of the highest success rates in the world when it comes to recovering lost funds.
Co-founded in 2017 by Amir Geva, a former IDF officer who served in the Combating of Financial Terrorism (CFT) unit with over a decade of experience in the risk management and chargeback industries, as well as comprising professionals with a vast array of experiences in the Forex and Cybercrime industries. To date, PAYBACK Ltd has claimed back tens of millions of dollars for hundreds of victims across the globe and prides itself on having one of the highest success rates in the financial recovery industry.
Conceived initially as a risk management firm to protect traders from unregulated Binary Options and Forex Brokers, the team now works tirelessly as a scam recovery service across multiple verticals to reimburse victims of bogus stock trading, property scams, romance scams, credit card phishing, and crypto scams, among others. From Lawyers, ex-military personnel, and customer support to forensic accountants, each member of PAYBACK Ltd is a subject matter expert in their field, and every client is pointed in the appropriate direction to suit their claim.
"The internet is our best friend and our worst enemy. Everyone has dreams of building an investment portfolio for their retirement, and scammers know this better than anyone. No matter how innocent and legitimate an entity might seem, sometimes scams can look even better than the real thing, so it is paramount to conduct due diligence before making any investments. Although we primarily serve as a cyber investigation firm, ideally, we would like our clients not to have fallen victim in the first place. We know that isn't possible, so when they have, look no further. Our track record speaks for itself, and we are an industry leader," Said Amir Geva, co-founder and CEO of PAYBACK Ltd.
No two cases are the same, so every detail of each client investigation must be planned out meticulously to maximize the chance of positive results. Of course, this is not an exact science, but by harnessing their skills, capabilities, and outreach, PAYBACK Ltd is able to continue with its second-to-none success rate.
The investigative process can be broken down into four stages of equal importance, with the first being a comprehensive review of the case. This is essential to check and assess the probability of a substantial financial recovery. This is the consultative stage to determine the ins and outs of each case. Cases often go back years, or even decades, so no stone can be left unturned when evaluating each segment of any claim.
Then it is time to gather all the relevant evidence required to pursue each case. This is where PAYBACK Ltd uses its global outreach and vast network of contacts and expertise to obtain all the necessary information and documentation to ensure a successful claim. As these scams are so intricate, any communication with relevant entities and institutions, as well as records of wire transfers between all parties, is vital.
Once enough evidence has been gathered to support the claim, it is time to confront the relevant entities that solicited the illicit transfer of the victims' wealth. PAYBACK Ltd follows the money trail and tracks every individual transfer to target the institutions responsible for negligence. Banks are liable to refund money involved in fraudulent transactions, so the firm uses local and international legislation to hold these institutions to account. It's a common misconception that to recoup funds; one must go after the scammers themselves. Although there is truth in this idea, holding banks responsible for negligence is significantly faster and more efficient. Furthermore, if the anti-money laundering protocol (AML) has not been followed, there is a high chance that claimants are entitled to receive their funds back.
Lastly, but by no means least, is the process of actually getting the money back. This by no means happens overnight and can take a few months to a year, but the firm uses every asset in its power to recover most, if not all, of the victims' lost funds. By utilizing local attorneys, cyber security and financial experts, having access to databases worldwide, and a track record of helping high-net-worth individuals and first-time investors, PAYBACK Ltd leave no stone unturned until they get the job done.
"Banks are so consumed by greed and dividends payments that Billions of dollars of fraudulent transactions slip through the net. Revenge is sweet, but having someone locked up doesn't pay the bills. This is why we pinpoint the money trail and utilize relevant legislation to target institutions directly. This methodology is tried and tested and saves months or even years. In a perfect world, we want everyone to face justice for the heartache they have caused, but we know the world isn't perfect, so we follow the money rather than the perpetrators." Concluded Amir.
PAYBACK Ltd is one of the world's leading cyber investigation firms specializing in reimbursing victims of investment fraud.