Japan Quake Pushes Up Memory Chip Prices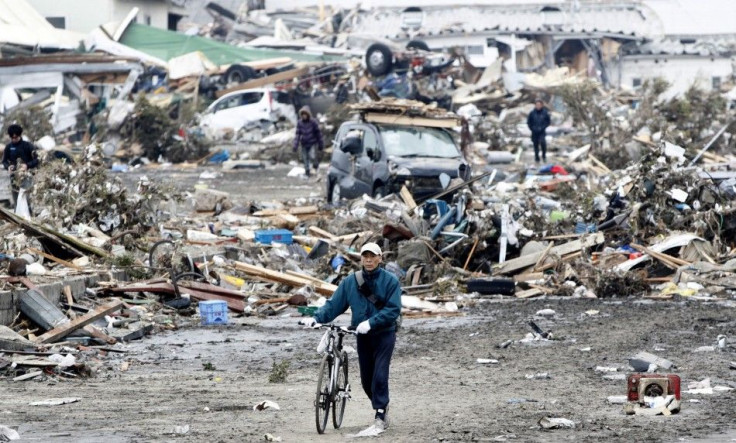 Prices for memory chips are rising as the earthquake in Japan has raised supply chain concerns.
DRAMeXchange, which reports spot process for memory chips, showed increases across most industry segments over the last few days. Spot prices for Flash memory went up as much as 5.57 percent on Tuesday.
IHS iSuppli issued a report noting that the problems are not just in damage to the plants themselves, which in most cases was minor, but the infrastructure that supports them. Impacts on the transportation and power infrastructure will result in disruptions of supply, resulting in the short supply and rising prices, the firm said.
According to IHS iSuppli, Japan accounted for almost 14 percent of global electronic equipment factory revenue last year. The country accounts for 16.5 percent of that revenue in the consumer electronics industry.
Japan is a significant center for production of NAND flash, with 40 percent of the world's supply, according to Objective Analysis Market Research. NAND flash is a critical part of USB storage devices and solid state drives.
Analyst Vijay Rakesh, of Sterne, Agee & Leach, said the problems for chip companies such as SanDisk, one of the larger memory producers in Japan, are mostly due to rolling power outages. But there is an upside, he said, as the price of certain kinds of memory chips went up 17 percent in a single day. SanDisk, for its part, issued a statement saying that wafer output would not be immediately affected.
Toshiba, a major producer, said it would cut back its power consumption in response to the quake and is closing facilities in areas subject to power outages. The company has warned that shipments could drop by 20 percent.
Meanwhile a Texas Instruments says its plant in Miho, about 40 miles northeast of Tokyo, suffered substantial damage. The plant is not going to be at full production again until mid-July, the company said. Production is being moved to other plants. The Miho plant produced about 10 percent of TI's output (as measured by revenue). Another TI plant in Aizu Wakamatsu, 150 miles north of Tokyo, was also damaged. That one is expected to be at full production by mid-April.
Other companies such as Freescale Semiconductor, which emerged from bankruptcy last year, will have to adjust investor expectations. Certainly it will be a bump in the road, Rakesh said. He added that many of the concerns about oversupply in the market will get pushed out to the fourth quarter of the year at least.
Those rising prices could offset some of the costs companies incur as they try to repair the damage and recover production. Companies such as Samsung might benefit, as competitor and the Korean chip maker would have to pick up the slack.
To contact the reporter responsible for this story call (646) 461 6917 or email j.emspak@ibtimes.com.
© Copyright IBTimes 2023. All rights reserved.