Japanese Food Cases For 'Apple iPhone 6' Now Available For Purchase In Amazon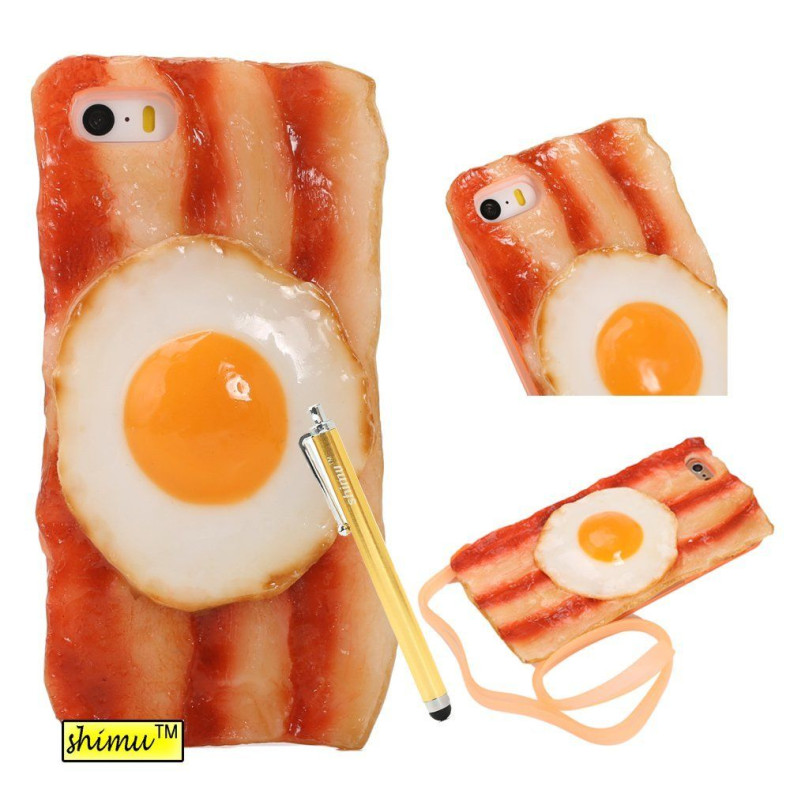 Apple's iPhone 6s and iPhone 6s Plus smartphones have recently been released in selected regions across the globe. Following the release, the focus has moved to the cases and covers to protect the exterior of the Apple handsets. However, the latest iteration of iPhones has not made its way to Japan yet. And hence, the country is apparently stuck with the predecessor iPhone 6 and iPhone 6 Plus.
As it turns out, Japanese mobile users have a unique taste for cases, where national food items are depicted on the back of the cases. The Japanese food cases come across like a near-perfect representation of staple food items like "3D Food Egg Bread Cover Case," which is priced at $12. According to Phone Arena, all food case accessories are handmade and the colors used are life-like. To top it off, these cases reportedly offer good protection as well.
Other Japanese food case choices include "3D Egg Bacon Cover Case By Shimu Fit," "3D Food Egg Fried Rice Pattern Soft TPU Gel Sling Back Cover Case," "iMeshi Japanese Food Gyoza Case," "iMeshi Japanese Food Case Salmon Roe" and many more. The aforementioned cases are priced at $12, $11, $93 and $36, respectively. Also, it is worth noting that, the 3D Egg Bacon Cover Case comes with a one-of-a-kind stylus and a screen protector.
Meanwhile, interested iPhone 6 users in the U.S. can also purchase this device from Amazon. Here is the link to various product pages:
© Copyright IBTimes 2022. All rights reserved.