Jeff Bezos Responds: Amazon Workers Would Be 'Crazy To Stay' If New York Times Exposé Was True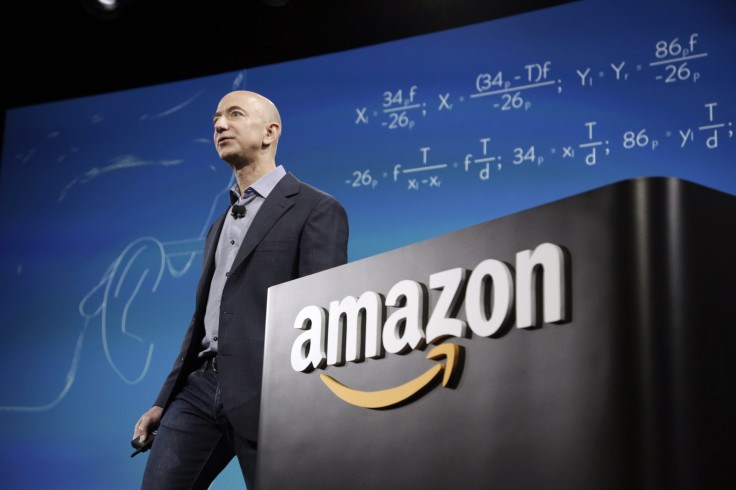 Amazon has gone public in its response to the New York Times portrait of life for white-collar workers inside the e-commerce giant. CEO Jeff Bezos sent a memo to Amazon employees, which was obtained and published by GeekWire, in which he denied the claims of overseeing a "soulless, dystopian workplace where no fun is had and no laughter heard." Bezos also endorsed an Amazon employee's personal take against the story via a LinkedIn post.
The workplace environment that the Times reporters illustrated -- one that appears "not easy" and, as the headline describes, "bruising" -- is not one that Bezos believes reflects his company's culture. Times reporters Jodi Kantor and David Streitfeld interviewed more than 100 current and former Amazon employees -- or "Amazonians" -- across the company's departments for the piece titled "Inside Amazon: Wrestling Big Ideas in a Bruising Workplace" that led the Sunday edition's front page.
The first paragraph of Bezos' memo highlighted the article's claims of unfair treatment for workers with health problems or other personal issues. The fifth paragraph of the 6,000-plus-word Times article had put forth: "Some workers who suffered from cancer, miscarriages and other personal crises said they had been evaluated unfairly or edged out rather than given time to recover." Bezos called out for workers to email him directly about any such cases and wrote that "our tolerance for any such lack of empathy needs to be zero."
The Times piece elaborated on specific cases, such as a former member of the Kindle team who chose to leave Amazon to take care of her ill father. Another employee had returned to the company after bearing a stillborn child only to shortly leave after she was listed on a "performance improvement plan," the Times wrote.
Amazon.com Inc. (AMZN) | FindTheCompany
Beyond these anecdotal cases on work-life balance, the article also illustrated difficult experiences where employees cried at their desks and stressed over pop quizzes.
Bezos refused to be interviewed for the article, but the Times reporters captured his attitude through prior interviews and speeches and employee accounts of his behavior. For example, the writers quoted from a 1997 letter to shareholders where Bezos wrote, "You can work long, hard or smart, but at Amazon.com you can't choose two out of three," along with, "It's not easy to work here."
But while it may not be easy, as Bezos said at the time, he denied the account of the company culture in the Times article. In fact, Bezos, who founded Amazon in 1994, said he would quit if that were true.
Bezos wrote in the internal memo, "I strongly believe that anyone working in a company that really is like the one described in the NYT would be crazy to stay. I know I would leave such a company."
© Copyright IBTimes 2023. All rights reserved.
FOLLOW MORE IBT NEWS ON THE BELOW CHANNELS