Jennifer Aniston, Reese Witherspoon Talk About Filming 'The Morning Show' Amid COVID-19 Pandemic
Jennifer Aniston and Reese Witherspoon have spoken up about filming the second season of the popular series "The Morning Show" in the middle of the COVID-19 pandemic.
Aniston, 52, took to Instagram Monday to share a photo of her and Witherspoon, 45, to talk about and promote the second installment of their show, which is currently on Apple TV+. The "Friends" star referred to Witherspoon as a sister, friend, rad partner and collaborator in the caption of the said post.
"My sister, friend, rad partner, collaborator @reesewitherspoon, and I talking about building @themorningshow season 2 mid-pandemic," she wrote. "Grateful for our team and this crew for their hard hard work, sensitivity, and commitment to telling this story with care - and shooting it safely."
Witherspoon shared the same photo on her page. In the caption, she wrote, "This season was a labor of love and a great joy getting another chance to work alongside my brilliant friend @jenniferaniston. I hope y'all tune in and enjoy the show!"
Prior to posting about the show, Aniston told The New York Times in an interview about how the series' filming had to stop in March 2020 due to the COVID-19 pandemic. According to the actress, it was around the same time they heard Tom Hanks and Rita Wilson tested positive for the virus.
"It was a Wednesday night, and we were discussing a scene that I had to shoot the next day," she told the outlet. "We were getting emails saying that this big company and that big company were shutting down. And then we hear that Tom and Rita got sick."
Since the show got shut, the show's writers reworked the script and incorporated the topic of the COVID-19 pandemic into it. In September 2020, the series' filming resumed. Its first episode, titled "My Least Favorite Year," dropped on Sept. 17, 2021.
"The Morning Show" is based on Brian Stelter's nonfiction book "Top of the Morning," which revolves around the cutthroat competition in television, especially in morning shows. The first season of the series was dropped in Nov 2019 on Apple TV+.
It can be recalled that the show's first season tackled the #MeToo movement and its consequences. The second season, on the other hand, explores identity, according to Mimi Leder, the series' director and executive producer.
"We're asking a lot of tough questions about cancel culture, sexuality, race and the like. We're asking our characters to examine who they really are," Leder told The New York Times.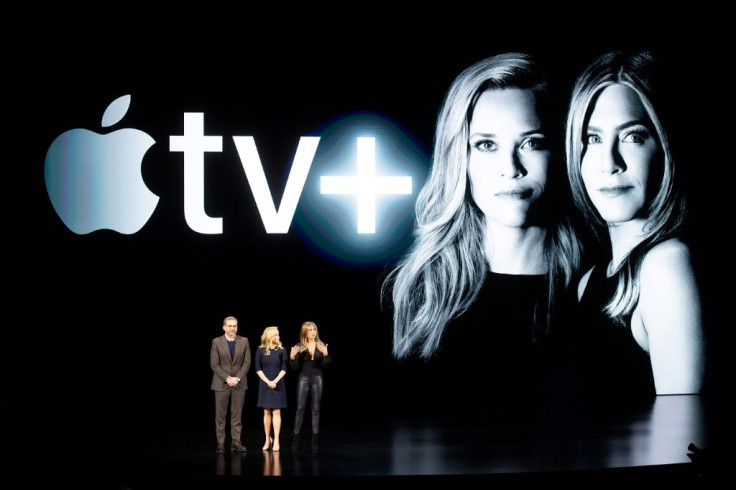 © Copyright IBTimes 2023. All rights reserved.