Jeremy Lin, Knicks Beat Mavericks; Lin Scores 28 Points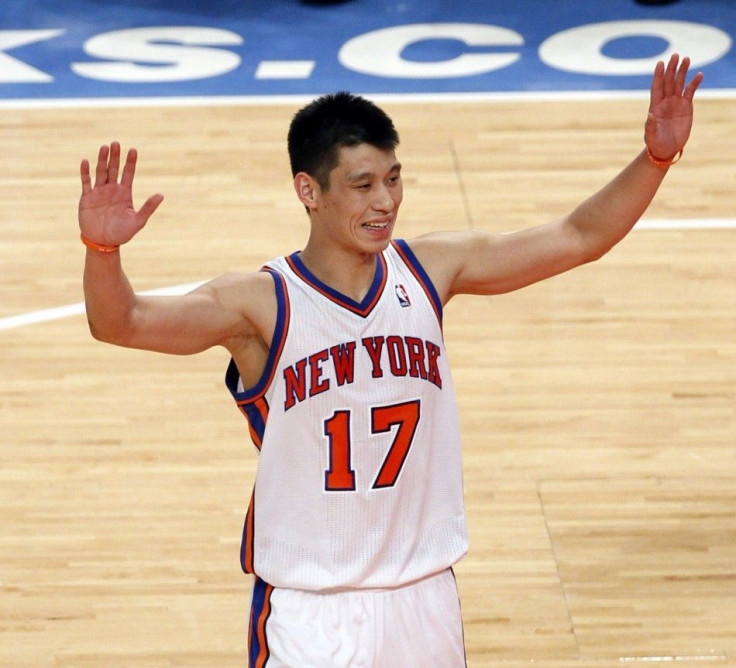 Jeremy Lin shined in perhaps his most difficult test yet, as the New York Knicks beat the Dallas Mavericks 104-97 Sunday afternoon at Madison Square Garden.
Lin, the Knicks' new point guard sensation, was on the court for virtually the entire game, and he delivered what is arguably his best performance yet despite facing Dallas' double-teaming, trapping defense throughout the game. He scored 28 points and dished out a career-high 14 assists for the Knicks and hit a couple of key three-point shots for the team in a torrid 32-point fourth quarter.
The Knicks' Steve Novak made four three-pointers in the fourth quarter as Dallas' six-game winning streak for the defending champions was stopped in New York.
The Knicks (16-16) also benefited from the play of newly signed forward J.R. Smith, who scored 15 points in his New York debut. Smith had been playing in China after signing a contract there during the NBA lockout. His season in China just completed and the Knicks picked up Smith as a free agent. He arrived in New York Saturday.
We haven't even practiced with (Smith) yet, said Jeremy Lin after the game, in an interview with ABC.
Lin also said in the post-game interview that the Knicks are focusing on coming together as a team to continue the momentum. The team has won eight of nine games since Lin became a prominent player for the team. The Knicks play the New Jersey Nets on Monday, and the team's leading scorer, Carmelo Anthony, is expected to return from an injury.
The Mavericks were led by Dirk Nowitzki, who scored a season-high 34 points.
The game had a playoff-type atmosphere, with a sellout crowd and celebrities on hand including Woody Allen, Kevin Costner, Eva Longoria, Mark Zuckerberg and Seth Meyers. Knicks fan Spike Lee was also in attendance, as usual, but this time he wore a Harvard jersey with Jeremy Lin's old college number on it. Lin played in college at Harvard.
© Copyright IBTimes 2023. All rights reserved.