JetBlue (JBLU) Pilots Succeed In Union Vote On Third Try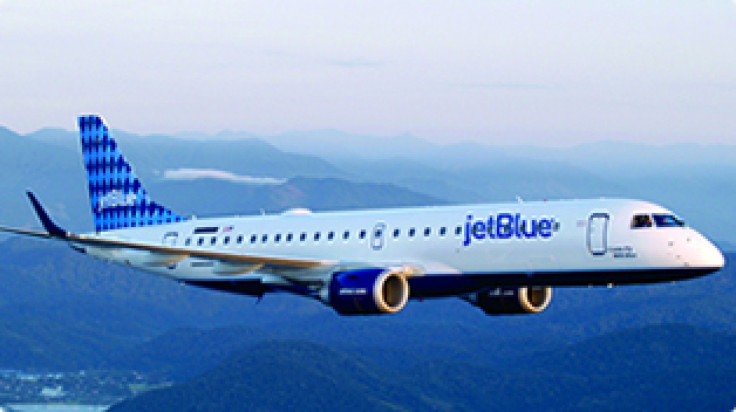 (Reuters) -- JetBlue Airways Corp. (NASDAQ:JBLU) pilots voted by a wide margin Tuesday to join the Air Line Pilots Association, sending the budget carrier's stock price down on concerns the move would raise its costs.
About 71 percent of the pilots eligible to vote in the month-long election backed ALPA. JetBlue has about 2,600 pilots, and 96 percent were eligible to vote.
The vote marked the first successful union drive by a group of workers at JetBlue.
It could lead to higher pay and benefits for workers, and is likely to encourage efforts to organize other workers at JetBlue and other budget airlines, which have enjoyed lower costs and more labor flexibility than mainline carriers.
Jetblue "is going to have to look at themselves as more of a traditional carrier," said Gary Chaisan, a labor professor at Clark University in Worcester, Mass. "There will be attempts to organize the rest of the workers."
Shares of JetBlue closed down 1.9 percent to $8.59 Tuesday, although it recovered to $8.67 after hours. The stock plunged as low as $8.45 right after the vote was announced.
JetBlue said it and ALPA would form negotiating committees once the National Mediation Board, which conducted the election, authorizes the union.
JetBlue, founded in 1998, had twice before faced a unionization effort by pilots, but the workers failed to muster enough votes.
The vote comes amid concern that the airline industry faces a shortage of pilots due in part to new federal rules requiring longer pilot rest periods and more hours of flying experience.
It also comes after workers recently rejected an attempt to organize a Volkswagen AG (CH:VW) plant in Tennessee, and the United Auto Workers union on Monday withdrew a legal challenge over the vote.
JetBlue warned earlier this year costs would rise largely because of an agreement reached with pilots to raise base pay rates by 20 percent. JetBlue said that increase was expected to add $145 million to its costs over the next few years -- $30 million this year, $50 million in 2015 and $65 million in 2016.
JetBlue also said plans to hire more pilots this year in wake of the new U.S. rest rules would pressure its costs in 2014.
While union representation opens the door to further gains by the pilots, including higher health care and pension costs, experts said the workers won't want to damage the company and may work with the airline to compromise. ALPA contracts also vary from airline to airline, suggesting any new agreement would not necessarily match those at bigger airlines.
"I don't think ALPA went to all this trouble to put JetBlue out of business," said George Hamlin, an aviation consultant in Fairfax, Va.
"They will try to get improved terms but I doubt that they're promising to get legacy terms."
(Reporting by Alwyn Scott in New York and Karen Jacobs in Atlanta; Editing by Matthew Lewis, Paul Simao and Meredith Mazzilli)
© Copyright IBTimes 2023. All rights reserved.