Jill Duggar, Derick Dillard 'Sad To Say Goodbye' To First Family Home In Arkansas
KEY POINTS
Jill Duggar and Derick Dillard announced on their family's official website that they are saying goodbye to their home in Arkansas
They said it was the first family home they had bought
The announcement came just a week after Dillard passed the bar exam
Jill Duggar and Derick Dillard just announced that they are moving to a new home after getting a new job opportunity.
In a new post on their family's official website, the couple said that they are saying goodbye to their home in Arkansas and looking for a new residence. It's a huge move for Duggar and Dillard because it was the first family house they had bought.
"We are joining the masses of people who currently navigating this crazy real estate market," the post began. "We are moving!!"
They added, "We are sad to say goodbye to our very first home that we bought three years ago but pray it brings much joy to the next family who will get to make memories here."
The couple ended their post by sharing the reason why they have decided to sell the property. Apparently, Dillard got a new job.
"We are moving for a new job Derick recently accepted and are super excited for new adventures," they concluded.
The announcement came just a week after Dillard passed the bar exam and officially became a lawyer. Based on a press release from the Supreme Court of Arkansas, Dillard took the test on Feb. 23 and completed all the requirements to "be certified to the Clerk of the Arkansas Supreme Court for admission as [an] attorney licensed to practice law in Arkansas," People reported.
Duggar and Dillard moved into their current home in 2019. They gave their fans a video tour of their space in July of the same year. Duggar explained that she wanted to show their house after she was done decorating it, but it was taking her longer than expected so she decided to just share it.
The property has four bedrooms and two baths. Dillard uses one of the rooms as his office. They also have a huge backyard for the kids to play around.
The move also comes amid Duggar's third pregnancy. Last month, the couple announced that they are having another boy.
"We are thankful to have a healthy baby boy due in July! Your continued prayers are much appreciated," they wrote in a post on their website.
Duggar and Dillard are already parents to sons Israel, 6, and Samuel, 4.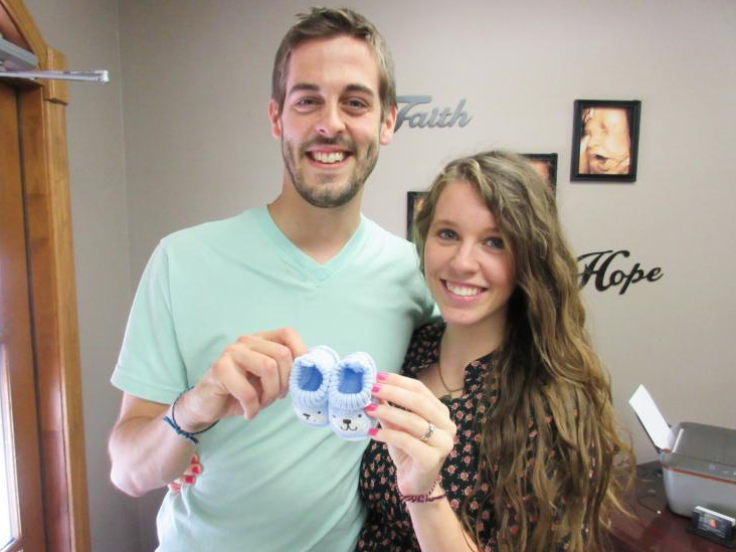 © Copyright IBTimes 2023. All rights reserved.