Joe Biden's New Family Member Says She Died In 1999, 'Didn't Want To Return'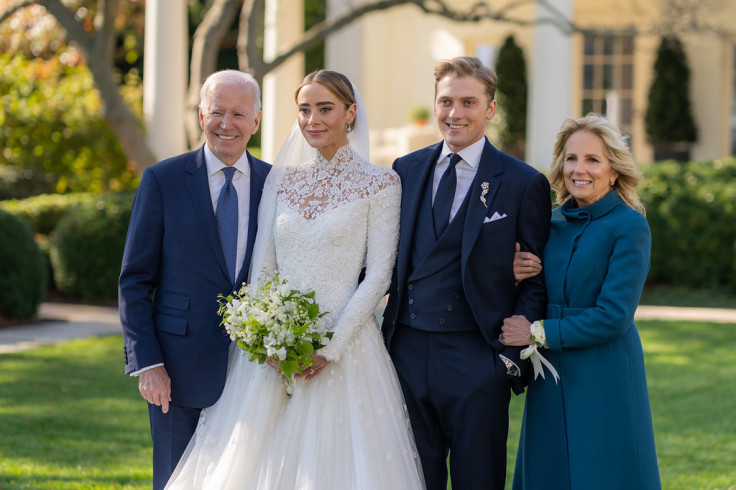 KEY POINTS
Dr. Mary Neal claimed she "died" and came back to life when she kayaked down a waterfall in Chile
She described "dying" as "curiously blissful" and said she went to heaven
Neal claimed that she was led to a "brilliant hall" which enticed her not to return to Earth
Dr. Mary Neal, the newest addition to President Joe Biden's extended family, claimed that she died and went to heaven in 1999 after she "drowned" while kayaking.
The orthopedic doctor, whose son Peter married Biden's eldest granddaughter Naomi Saturday, recounted her near-death experience in her 2011 best-selling book, "To Heaven and Back: A Doctor's Extraordinary Account of Her Death, Heaven, Angels and Life Again."
In the book, Neal, 62, recalled getting "pinned in the waterfall" of Chile's Fuy River and trying to escape, but the water was too powerful, the New York Post reported.
"When I no longer felt myself trying to breathe, I assumed I would die," Neal wrote.
Her companions on the kayaking expedition rushed to save her, but Neal said she was already out of oxygen when she was pulled from the water.
The doctor claimed she went to heaven despite the rescue attempt. She described "dying" as "curiously blissful."
"It felt as if I had finally shaken off my heavy outer layer, freeing my soul. I rose up and out of the river, and when my soul broke through the surface of the water, I encountered a group of fifteen to twenty souls (human spirits sent by God), who greeted me with the most overwhelming joy I have ever experienced and could ever imagine," Neal wrote.
The spine surgeon claimed that she was so amazed by the beauty of a "great and brilliant hall" in heaven that she didn't want to return to Earth.
In her interview with Netflix's docuseries "Surviving Death," Neal recalled watching her rescuers from above as they attempted to save her life.
She claimed that while she was at the entrance of the hall, she could see her body, which was already "bloated and purple and had fixed eyes," Australia-based women's news outlet Mamamia reported.
Neal was successfully resuscitated and told her friends that she had been in heaven during the time she was unresponsive.
Her injuries were so bad that she needed assistance to get to the road. But her group found a parked ambulance nearby in what she described as an "inexplicable" coincidence.
Neal returned to her home state of Wyoming, where she was hospitalized for more than a month and underwent multiple operations. She said doctors at the hospital told her husband she likely would not survive. But she miraculously made a full recovery.
She went on to publish books recounting her near-fatal ordeal and give a Ted Talk on going to heaven and coming back.
It was later flagged by the organization, which claimed it "appears to fall outside TEDx's curatorial guidelines."
"This talk only represents the speaker's personal experiences. TEDx events are independently organized by volunteers," the group said in a statement, according to the New York Post.
Neal is a devout Christian. She studied at the University of California at Los Angeles School of Medicine, completed her orthopedic residency at the University of Southern California and was fellowship trained as a spinal surgeon.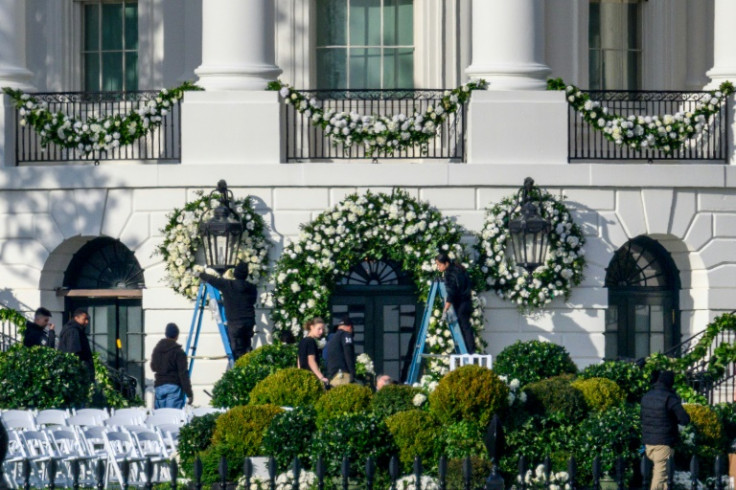 © Copyright IBTimes 2022. All rights reserved.
FOLLOW MORE IBT NEWS ON THE BELOW CHANNELS