Johnson & Johnson COVID Vaccine For Kids Coming Soon: Here's When To Expect It
A COVID vaccine for kids under the age of 18 may be coming sooner than was previously thought, according to Johnson & Johnson (JNJ) CEO Alex Gorsky.
Gorsky said during a Washington Post Live event on Wednesday that Johnson & Johnson will likely have a COVID vaccine for children by September, just as classes begin again, despite the uncertainty of whether schools will reopen at this time.
He said: "I think it's likely to occur right in that timeline. The good news is, is that the FDA is already working with companies to establish the clear regulatory guidelines, so that the appropriate data can be collected."
Johnson & Johnson announced last week that it would begin test trials with the COVID vaccine on children as well as on more vulnerable individuals such as pregnant women and those with underlying health conditions, CNN said.
Gorksey told the Post that one of the benefits of the Johnson & Johnson vaccine is that this particular vaccine type has been used on younger age groups before.
"The AdVac 26 was used extensively among broad age groups, young and old in Africa when we were developing this for other conditions such as Ebola and HIV," Gorsky said during the Post Live event. "So it gives us reasons to be optimistic regarding the safety profile in that in that patient population, but we still have to do the clinical work."
Gorsky continued by saying, the vaccine will be tested in children aged 12 to 18 and go down from there with additional plans to test the vaccine in newborns and infants.
Johnson & Johnson received emergency use authorization of its single-dose COVID vaccine by the Food and Drug Administration at the end of February. The vaccine, unlike its counterparts, can be stored at refrigerator temperatures and only requires one shot for up to 66% effectiveness against the virus.
Pfizer-BioNTech and Moderna have also said that they are currently test trialing their COVID vaccines on children, CNN reported.
Shares of Johnson & Johnson were trading at $154.48 as of 10:52 a.m. EST, up $1.41 or 0.92%.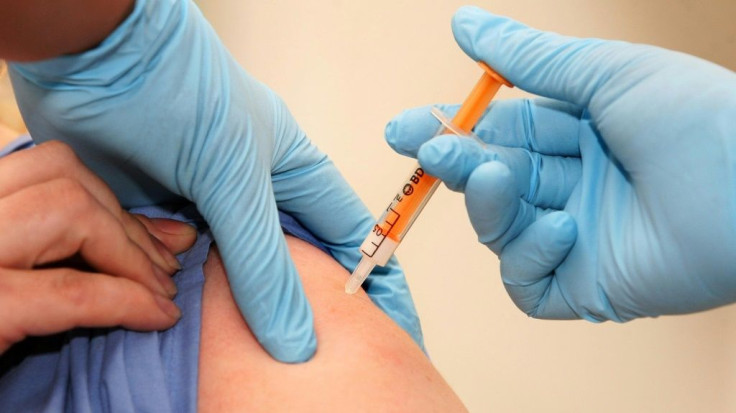 © Copyright IBTimes 2023. All rights reserved.
FOLLOW MORE IBT NEWS ON THE BELOW CHANNELS