Johnson And Johnson Stock Drops After Losing $29M Talcum Powder Cancer Case
The shares of healthcare major Johnson and Johnson fell nearly 2 percent in premarket trading after the company was ordered to pay $29 million to a woman whose cancer was attributed to the asbestos contained in its talcum-powder products.
New Jersey-based J&J commanding a market cap of $371.3 billion had been facing more than 8 percent swings in the share since the start of the year.
J&J is battling 13,000 similar lawsuits across the country.
A Superior Court jury in Oakland indicted the health care giant for being liable for Teresa Leavitt's mesothelioma. In the verdict, the court said the baby powder played a big role in causing her condition.
Terry Leavitt reportedly used Johnson's Baby Powder and another powder named Shower to Shower. Her mesothelioma was detected in 2017.
Most litigants also allege that the company suppressed the health risk for many decades.
Lawyer alleges cover-up
In a statement, Leavitt's lawyer Moshe Maimon said the internal J&J documents seen by the jury have "laid bare the shocking truth of decades of cover-up, deception, and concealment by J&J."
Leavitt's case has been the first to go on trial after Reuters reported that J&J concealed information that its powder had tested positive for tiny amounts of asbestos for three decades since the 1970s.
The media report also said J&J never cared to share test results with regulators or consumers.
Johnson's rebuttal
Meanwhile, Johnson and Johnson insisted that its talc-based products are safe. The New Jersey-based denies its talc causes cancer, saying studies by regulators have approved it as safe and free from asbestos.
In a statement, the company said it would appeal against the verdict citing that "serious procedural and evidentiary errors" took place during the trial. It said the woman's lawyers failed to show that the baby powder contained asbestos.
"We respect the legal process and reiterate that jury verdicts are not medical, scientific or regulatory conclusions about the product," the statement added.
A plethora of adverse verdicts
J&J has already faced defeats in a number of cases. Among the recent verdicts include Los Angeles jury's award of $21.7 million to a woman who accused the company of causing cancer to her with its powder products.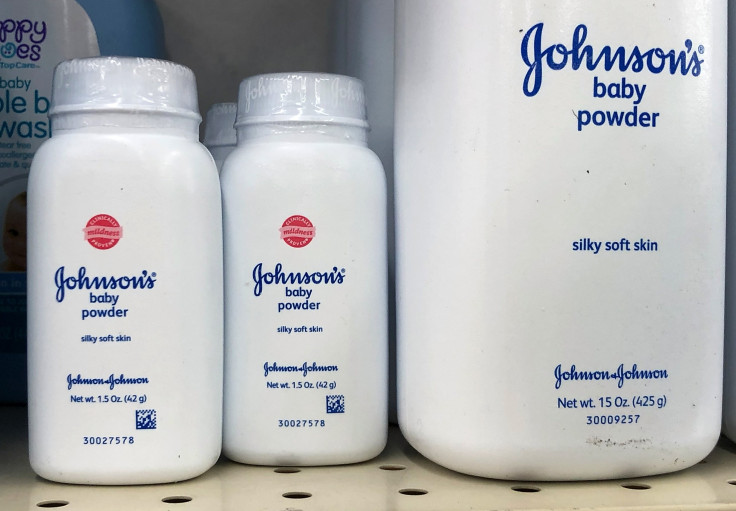 J&J also lost appeal on a case in Missouri where the court ordered more than $4 billion to 22 women who blamed their ovarian cancer to asbestos contained in the company's products.
The 124-year-old brand is now trying to address the hiatus with consumers, mainly millennial moms, who prefer natural products of trendy start-ups than old brands.
© Copyright IBTimes 2023. All rights reserved.