Jordan Training Libyan Police Forces; HRW Blasts Amman On Free Speech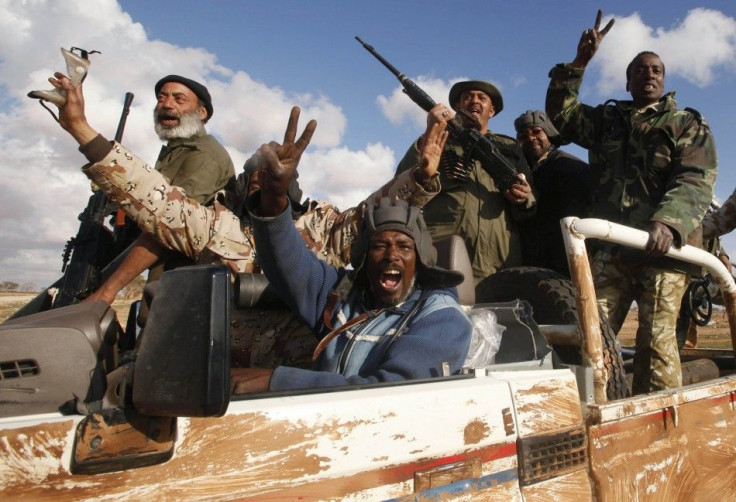 Jordan has begun training former Libyan rebels who fought against Moammar Gadhafi as policemen as part of a program to strengthen relations between the two countries.
Around 10,000 Libyans arrive in Amman on Wednesday for the start of three months of training, and fresh troops will arrive periodically over the next two years. Additionally, some 550 Libyan officers will receive special counter-terrorism training, according to the BBC.
The interior ministry has absorbed 70,000 revolutionaries who follow its orders and receive salaries, Omar al-Khadrawi, Libya's deputy interior minister, told AFP.
They help the ministry fight against crime, protect strategic sites, embassies and diplomatic missions.
Hundreds of thousands of Libyans joined the revolution that overthrew Gadhafi last year, but since the end of the war Libya has been left in a state of relative chaos, with many areas under the control of militias.
The Jordanian program is part of a larger task by Libya's interim government to reintegrate more than 200,000 former rebels, according to Emirates 24/7.
Jordan has run similar programs in the past and has trained tens of thousands of Iraqi, Palestinian and Afghani police officers, the AFP reported.
However, the arrival of the Libyan fighters coincides with a new report from Human Rights Watch that charges the Jordanian military of abusing freedom of the press and free speech rights. Jordan is under attack after journalist Jamal Muhtaseb, chief editor of Gerasa News, was arrested on charges of subverting the system of government" after he published a report on King Abdullah's intervention in a corruption investigation.
"Jordan cannot claim to be making democratic reforms while prosecutors hunt down journalists doing their job," stated Christoph Wilcke, senior Middle East researcher at Human Rights Watch.
"Jordan's parliament should eliminate penal code articles that punish nonviolent speech offenses, and in the meantime, authorities should instruct prosecutors to stop bringing charges under those articles."
© Copyright IBTimes 2023. All rights reserved.