Josh Duggar Responds To Claims He Sexually Assaulted Adult Film Star Danica Dillon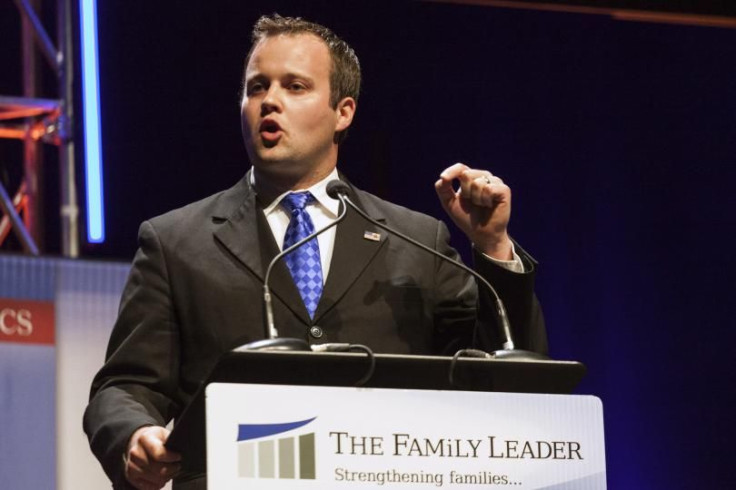 Josh Duggar is lashing out at claims he sexually assaulted 29-year-old stripper Danica Dillon. The former "19 Kids & Counting" star filed legal documents Friday dismissing allegations he had violent sex with Dillon after meeting her in a Philadelphia strip club.
Josh, who's been plagued with numerous scandals over the past few months and is currently in rehab, said he's never met Dillon. According to TMZ, the disgraced former reality star also said he's never been to the strip club she works at or the hotel where she claims their alleged sexual encounter happened. Furthermore, Josh noted that he wasn't even in Pennsylvania at the time the incident supposedly happened.
As previously reported, Dillon filed a $500,000 lawsuit against Josh in November. She claimed that the 27-year-old visited the club she works at in March and paid $600 for lap dances. Dillon said Josh then offered up another $1,500 to have consensual sex with her at a nearby hotel.
The adult film star told Entertainment Tonight she agreed to sleep with Josh, but pushed him off her because the sex was too rough and felt more like she was "being raped."
"I never said no, I am going to have to reiterate that, I never told him no," Dillon said. "But I did push him back and push him off and say that's too rough, that's too rough."
Dillon said in her lawsuit she now suffers from post-traumatic stress disorder because of the incident with Josh and can no longer work. She's seeking restitution for "severe emotional and physical damages."
It's believed that Josh's wife, Anna Duggar, went to visit him in rehab last month to discuss Dillon's allegations.
According to Radar Online, Josh denied the claims saying that because of his past mistakes "people are making things up about him."
© Copyright IBTimes 2023. All rights reserved.