JPMorgan Loss 'The Reason We Passed Wall Street Reform': Obama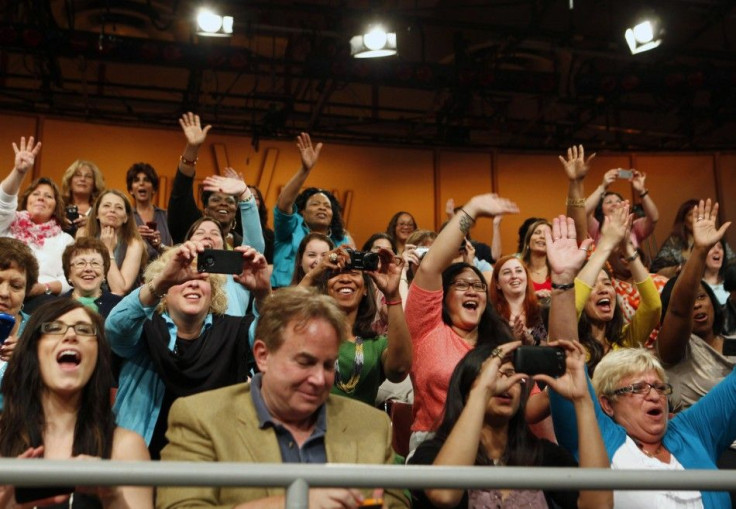 President Barack Obama attributed JPMorgan's $2 billion trading loss to a lack of financial regulation during a Tuesday morning appearance on the talk show The View.
The president invoked the recent revelation of JPMorgan's huge loss to draw a distinction between himself and Mitt Romney, his likely Republican challenger in the fall.
Obama called JPMorgan one of the best-managed banks there is and said its $2 billion loss, which involved a foray into the derivatives market -- where financial instruments similar to the mortgage-backed securities that helped spur the 2008 collapse are traded -- underscored the need for the Dodd-Frank financial reform bill, legislation that Romney has joined other Republicans in denouncing.
This was the reason we passed Wall Street reform, Obama said, pointing to requirements that banks keep more capital on hand and the yet-to-be-enforced Volcker Rule limiting the types of trades banks can engage in. Since these banks are insured, backed up by taxpayers, Obama added, we don't want you taking risks where eventually we might end up having to bail you out again, because we've done that, been there, didn't like it.
Republicans oppose the effort to impose stricter regulations on the financial sector, Obama said, because they believe such rules impede the flow of capital to businesses. Obama said a prosperous financial industry is a good thing but called for more transparency and accountability.
We want the banking industry to do what it does best, which is allocate capital for small businesses and families looking to finance a home, among other things, Obama said.
Pivoting off of fierce Republican opposition to Dodd-Frank, Obama distinguished his economic vision -- which focuses on new investments in education, research and infrastructure -- from Romney's program of giving the market free reign.
His theory is if you slash taxes even further, if you leave business and banks to do whatever they want, then everything will be OK, Obama said.
While the economy has been steadily reviving, there are still some glaring weaknesses, Obama said. He called the still-anemic housing market the biggest drag on the economy and recounted speaking to voters in Nevada, a state with some of the highest foreclosure rates in the country, where entire neighborhoods consist of families with underwater mortgages.
I think [the election] is going to be tight because the fact of the matter is the country has gone through a very difficult time, the worst economic crisis since the 1930s, Obama said, adding that there are a lot of folks who are still looking for work.
Economic indicators aside, the president joked that with a name like Barack Obama it's always tight.
© Copyright IBTimes 2023. All rights reserved.
FOLLOW MORE IBT NEWS ON THE BELOW CHANNELS