JPMorgan Shareholders' Meeting Ends With A Whimper As Reform Proposals Are Rejected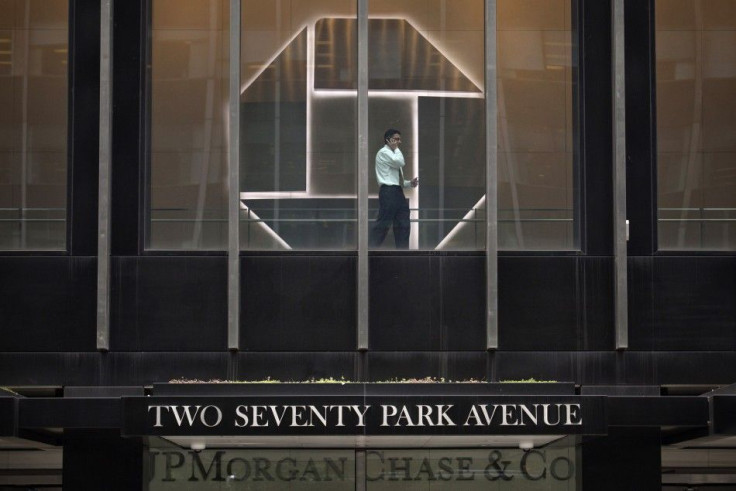 JP Morgan Chase & Co.'s (NYSE: JPM) Tuesday shareholder meeting, widely expected to feature fiery denunciations of leaders at the nation's biggest bank, could hardly have been quieter or more management-friendly.
Shareholders at the Tampa, Fla., meeting voted down all independent reform proposals -- and passed the four management initiatives -- in what appeared to be a vote of confidence for Chairman and CEO Jamie Dimon. The action came in spite of the fact that, just days earlier, JP Morgan shocked the financial world by announcing questionable trading activity had cost the New York-based bank at least $2 billion in losses.
The media storm that followed the disclosure of the huge derivatives-related losses suggested the trading strategy behind the fiasco violated the spirit of yet-to-be-clarified regulatory bans, and led observers to brace themselves for a contentious annual shareholders' meeting.
It was going to be a noisy shareholder meeting anyway, but it's likely to be more boisterous than if it had been held before last Thursday, Paul Hodgson, a senior research associate at corporate governance metrics provider GMI Rating, told Reuters before the meeting.
But it was not to be.
The little pushback that did materialize came in the form of two modest reform initiatives. The American Federation of State, County and Municipal Employees introduced a proposal to, effectively, strip the chairman role from Dimon. The AFSCME representative introducing the proposal by saying that having the company chairman be the CEO meant Mr. Dimon is monitoring his own performance, a fool's errand that presents an inherent conflict of interest.
Another reform proposal, presented by the Board of Pensions of the Presbyterian Church, asked the bank to ensure more mortgages were modified instead of foreclosed on.
But both initiatives died after failing to garner majority support. The independent chairman initiative mustered 40.1 percent of the votes, but the proposal to change mortgage practices saw only 4.3 percent in favor.
It was not clear JP Morgan had expected the relatively quiet meeting. Preparations for what many expected to be a contentious occasions included, according to the Wall Street Journal, the presence of more than 100 police officers. Private security staff were also on high alert, taking easily tossed coffee cups and water bottles away from attendees a few minutes before company management entered.
But the legion of expected protesters never materialized, according to various media outlets present. And despite drawing hundreds of shareholders to the leafy, palm-dotted Tampa corporate campus, only a handful spoke, leading to a quick-paced affair that clocked in under one hour.
Chairman Jamie Dimon started the meeting off talking about what was in many shareholders' minds, the $2 billion loss, reiterating the loss had been self-inflicted and never should have happened. Dimon added that many changes in policies and procedures were under way as a result, although he did not go into details.
That atmosphere was surprisingly cordial. While the first speaker noted shareholders can't help wondering if you are listening to the many voices that are speaking up on this issue and directly asked Dimon if he still believe companies can self-regulate when trading from their own account? most presenters after him seemed to take pains not to use the microphone as a bully pulpit against the company.
Peter Skillern, who identified himself both as the president of financial firm Reinvestment Partners and director of a housing non-profit, spoke in support of both the independent chairman and loan servicing proposals, but noted his views were not a question of your success as a corporate leader, which has been outstanding, but a question of corporate governance.
A later presenter, who said he represented a New York City-based housing organization, denounced the effect the company's foreclosure practices were having on poor communities of color and talked about a huge disconnect between the picture painted in the company's report and the reality on the ground. But even he conceded, You are not the worst servicer out there. Bank of America has risen to that level.
The crowd chuckled at that aside and Dimon himself would thank him for it, even as the chairman did not address any of the issues the speaker brought up.
Management barely responded to what little criticism came its way. After hearing some speakers suggest he should not be holding the chairman's chair given the conflict of interest that presents to bank management, Dimon stated that we have 11 board members. It's very open.
He dismissed questions about the propriety of the bank's lobbying efforts, noting only 30 out of the hundreds of lobbying groups in Washington worked on financial industry issues, and describing lobbying as collaboration with lawmakers.
Our interest is the same as yours, he reminded the audience.
The market also seemed to give Dimon a vote of confidence. Stock in JP Morgan Chase and Co., which had risen just shy of 2 percent prior to the start of the meeting, saw a substantial pop afterwards. In afternoon trading, shares of the bank rose $1.20, or 3.4 percent, to $37.
© Copyright IBTimes 2023. All rights reserved.