Justice Department Officials Slam Obama Administration For Not Enforcing Law Barring States From Jailing Too Many Youths With Adults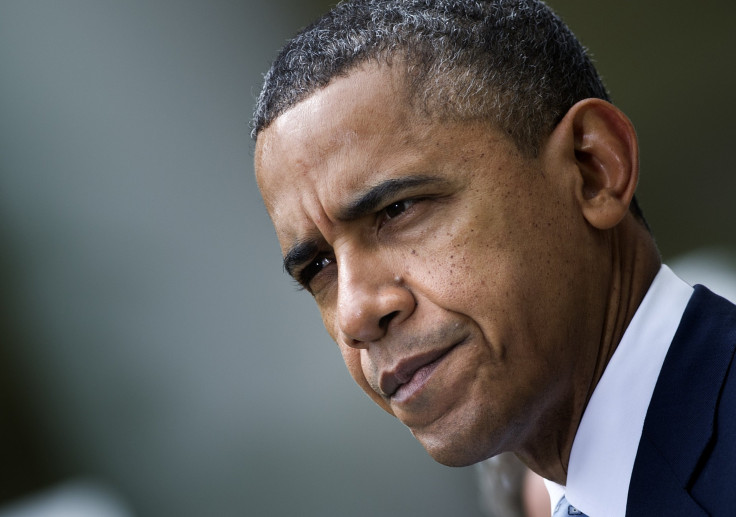 WASHINGTON — The Obama administration is failing to sanction states that house excessive numbers of teenagers and children in adult jails and prisons, placing them at greater risk for violent attacks, sexual assaults and suicide, two career Justice Department employees plan to testify Tuesday in front of a Senate panel.
Under a 1974 law known as the Juvenile Justice and Delinquency Prevention Act, the Justice Department is required to sharply curtail some federal aid to state governments when those states incarcerate too many juveniles and children in adult jails and prisons. The law also demands that the federal government withhold such funds from states that lock up large numbers of so-called status offenders -- children and teens who have engaged in minor offenses such as truancy, curfew violations, drinking alcohol or running away from home.
The law was later amended to require the Justice Department to also cut grant money to states that fail to make fixes after the determination that their criminal justice systems hold "disproportionate" numbers of minority youths.
The two career Justice Department officials are expected to testify that the Obama administration is in violation of federal law by continuing to provide these funds to eight jurisdictions that do not meet one or more of those standards: Virginia, Illinois, Tennessee, Rhode Island, Idaho and Alabama, plus the District of Columbia and Puerto Rico.
The Justice Department declined to respond to questions from International Business Times prior to the hearing. But sources say that a senior Justice Department official will adamantly deny the charges while testifying to counter the two whistleblowers from within the department.
The grants that are subject to cuts under the 1974 law provide funding for programs to improve the treatment of youth offenders, such as training for correctional officers and support services for young inmates. Under the logic of the law, withholding grant money is the federal government's means of pressuring states to limit the number of youth offenders placed in jails and prisons intended for adults.
The claims that the Obama administration is potentially violating federal laws regarding the incarceration of young people are contained within the draft of an internal memo prepared for members and staff of the Senate Judiciary Committee and shared with IBTimes.
A senior DOJ official described as "ironic and depressing" the Obama administration's failure to force states to limit the numbers of young people -- minorities in particular -- locked up with adults.
"I mean, we have the first African-American president in office, the first African-American attorney general and will soon have the first woman African-American attorney general," the official, who was not authorized to speak publicly about the matter, told IBTimes, on condition of anonymity. "The current head of the [Office of Juvenile Justice and Delinquency Prevention] is an African-American. And this is happening on our watch?"
A federal law enforcement official who spoke on condition of remaining unnamed, citing risks to her employment, accused the Justice Department of squandering the only tool at its disposal to force wayward states to improve their treatment of youth offenders -- the threat that it will deny funding for state programs.
"To give them the same or more money doesn't stop them from violating kids," the official said. "To change the process, you need to convince a sheriff or a judge that what they are doing is illegal ... to show them a letter from the Justice Department telling them that, and letting them know, they are going to lose their funding until they change what they do."
Although an obscure office in the Justice Department, the Office of Juvenile Justice and Delinquency Prevention (OJJDP) administers between $250 million and $300 million each year, delivering grants to local and state governments to help them with a slew of ambitious goals: decreasing the disproportionate number of minority children incarcerated, suicide prevention for at-risk teens, reducing the number of teens and children held in adult jails and prisons or held for status offenses, and improving the conditions for incarcerated teens.
For young people locked up alongside adults in ordinary jails and prisons, the consequences can prove devastating. According to the Justice Department's Bureau of Justice Statistics, in 2005, 21 percent of sexual assault victims in jails were juveniles -- who constitute less than 1 percent of the nation's incarcerated population.
Locking up children with adults in jails and prisons also sharply elevates their risk of suicide. One study finds that minors incarcerated in adult jails and prisons kill themselves at 36 times the rate that they do when they are locked up with other juveniles.
And a growing body of literature concludes that young people confined with adult criminal offenders are far more likely to commit crimes upon their release.
"Incarcerating teens as adults also puts a tremendous strain on our communities," wrote Pastor Michael Walrond Jr. of the historic First Corinthian Baptist Church in Harlem in a 2013 op-ed in the New York Daily News. "Teens who get arrested and tried as adults are less likely to start families, hold down jobs, and experience the eclipsing of transformative opportunities when they are released. With over 70 percent of youth arrested being black or Latino, communities that are already struggling and sometimes targeted in this city face yet another impediment to true equality."
The act has generally had bipartisan support. The chairman of the Senate Judiciary Committee, Charles Grassley, an Iowa Republican, has worked with Sen. Sheldon Whitehouse, a Rhode Island Democrat, and one of the most liberal members of the Senate, to reauthorize the act.
But Grassley has long accused the Obama administration of failing to address problems with youth offenders. In a letter sent to Justice in February, Grassley noted: "There is a question as how much total funds have been unlawfully disbursed" to states that hold too many youth offenders inside adult prisons and jails.
Grassley cited a whistleblower who he said had detailed problems in Illinois relating to the state incarcerating disproportionate numbers of minority teenagers and children -- dating back to 2008, though federal grants had continued unbroken.
"According to the whistleblower, OJJDP staff found a serious deficiency in Illinois," Grassley wrote, "and determined that funding should be correspondingly reduced. Reportedly, OJJDP's Office of General Counsel agreed that the determination."
But the program administrator, Robert L. Listenbee, "overruled both determinations, without providing a legitimate justification," Grassley's letter asserted.
Listenbee declined to comment prior to the hearing.
The controversy now playing out inside the Justice Department is hardly the first over the issue of how the nation ought to handle the incarceration of at-risk young people involved in the criminal justice system.
Nearly three decades ago, during the Reagan administration, the-then administrator of the program, Alfred Regnery, resigned in the face of scrutiny over his awarding of questionable grants. Regnery used funds for other kinds of projects: The dean of Jerry Falwell's Liberty College received money to devise a high school course on the Constitution; a former songwriter for a popular children's television program, "The Captain Kangaroo Show," received $789,000 to study the insidious nature of pornographic cartoons.
During the George W. Bush administration, the then-administrator of the OJJDP, J. Robert Flores, used funds intended to remove youth offenders from adult jails and prisons to finance groups encouraging sexual abstinence for teens and reward political allies of the Bush administration. Meanwhile, Flores cut programs to remove children from adult jails and limit the numbers of young people serving time for minor offenses. He also cut funding for the training of correctional officers, counseling for rape victims, and programs to prevent the suicide of at-risk gay and lesbian children.
The Justice Department's Inspector General in 2009 concluded that Flores had violated federal ethics and procurement rules in awarding contracts and grants to politically connected and ideologically connected groups and people. The Justice Department also conducted a criminal investigation of Flores but brought no charges.
During the course of the Obama administration, the Justice Department's grant process has largely been depoliticized, say several department officials. But as Tuesday's hearing is expected to underscore, the proper use of this particular pocket of federal money remains problematic.
© Copyright IBTimes 2023. All rights reserved.
FOLLOW MORE IBT NEWS ON THE BELOW CHANNELS