Kamcord, Tencent-Backed Mobile Game-Streaming App, Goes Global With Korea And Japan Launches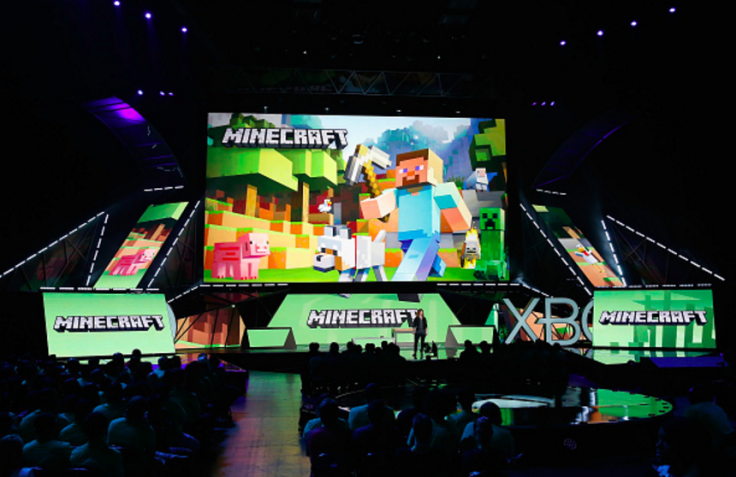 Traditional gaming companies have been pushing mobile; and now it's becoming more interactive. Alphabet released the rebranded YouTube Gaming this summer. Amazon's Twitch, a $970 million acquisition, touts 1.5 million active broadcasters alongside 100 million visitors. But while these brands focus on PC and console games, Kamcord, a Silicon Valley startup, is chasing to be the king of live-streaming mobile games. Backed by $25 million in venture capital funding and boasting streams with thousands of views (the most-viewed stream was 192,000 unique viewers in a two-hour session), Kamcord is now going global.
On Thursday, Kamcord announced the official launch of Kamcord Korea and Kamcord Japan. Adding to their team of about 40 employees in the United States, Kamcord now has a two-person team working in Korea and five employees in Japan.
"We made investments in Asia very early on given how big the market is there. It felt like the markets there in some ways they were more ready for game recording," said co-founder Aditya Rathnam. "We decided to go out there and try to sign the biggest YouTubers and entertainers."
Kamcord is a mobile app where people stream their gameplay and viewers can comment in real time. The broadcasting and commenting functionality is not unlike Amazon's Twitch and Twitter's Periscope. Categories of games include "Minecraft: Pocket Edition," "Clash of Clans" and "Puzzle & Dragons." The Kamcord app is available in the iOS store and Google Play store, and streams are viewable on desktop.
Going Overseas
Kamcord's a true Silicon Valley story: a Y Combinator graduate that secured venture capital funding from some of the biggest names, including Google Ventures and Andreessen Horowitz. The company was founded by three computer science graduates from MIT. Prior to Kamcord, Rathnam was coding for startups in San Francisco. Kevin Wang was building algorithms for a trading firm in Chicago, and Matt Zitzmann was working on AdSense for Google.
Mobile games sucked up the time of their daily city commutes. While the three friends could boast about their scores to friends and co-workers, as soon as they arrived at their offices, there was no easy way to show or explain how they reached those milestones.
An idea emerged: TiVo for mobile games. That was 2012, and now Kamcord has grown beyond a recording technology to stand as its own live-streaming app.
Mobile gaming has grown into a multibillion-dollar industry. It is estimated to reach $30.1 billion worldwide, with $6.5 billion in China alone, according to marketing analytics company Newzoo. As for live-streaming, Kamcord has watched the success of Twitch, formerly Justin.tv, and now Periscope.
The potential revenue, fueled by consumer demand, is one reason it makes sense for Kamcord to focus on Asia and moved in quickly. Rathnam first traveled to Asia in December 2013 and soon realized pitching his idea there was much easier than back home.
Kamcord Inc.'s Investors by Location (Cumulative) | FindTheCompany
"In the U.S. you had to explain two things: Why would someone watch someone play games and why are you guys the best? In Asia, they already understood the culture. In some ways they were more ready," Rathnam said.
To help with the growth and establish partnerships, Kamcord secured an investment from Tencent Holdings, China's Internet and mobile service provider. Tencent is familiar with both elements of Kamcord's business: social, through its own WeChat app, and gaming, through a majority stake in Riot Games.
Kamcord has yet to officially launch in China, but the team has been in conversations with app stores and is working to build an app specific to Chinese users.
The Creator Model
As part of the launch, top creators -- as in people who professionally play and stream games, some pulling in revenue from a mix of brand deals and advertising cuts -- from each new market will start streaming on Kamcord this week.
In Korea, Kamcord signed on "Dotty," who uploads his gameplay on YouTube, where he has over 500,000 subscribers. "Sasuke," who streams his games of "Puzzle & Dragons" on YouTube, will start streaming for Kamcord Japan on Friday.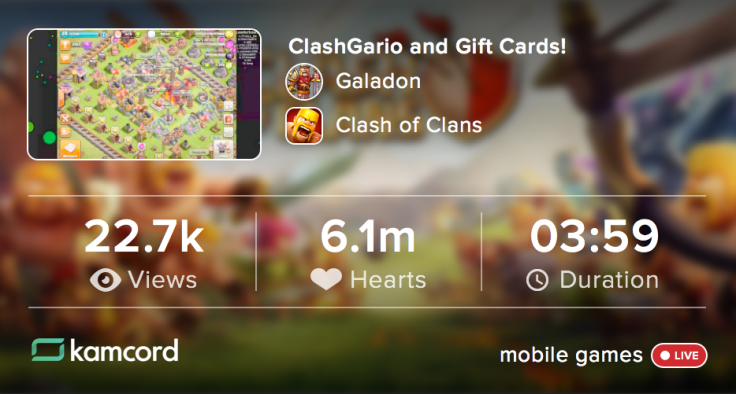 Kamcord is not alone in game-streaming. There's YouTube Gaming, Amazon's Twitch, Twitter's Periscope and YouNow, though the latter two do not focus on gaming. Kamcord is positioning itself as the go-to company and app to discover and watch the top mobile players.
"If you try to attack so many different verticals you aren't going to succeed. We saw this when Justin.tv focused on gaming. We see value in mobile," Rathnam said.
The startup has managed to attract the interest of YouTubers by focusing on promoting creators, some of whom are paid by Kamcord. The offices in Japan and Korea each have one engineer but several partnership managers.
One such creator, known as Galadon, holds the record for the most "hearts" (think: likes) in a broadcast. The anonymous broadcaster has 64,000 followers and often streams games of "Clash of Clans," a mobile game developed by Finland-based Supercell.
"I appreciate it every single time that you guys come and hang out with me on the stream. We'll be doing it again soon," Galadon said on a recent stream. "Thanks for coming out, and don't forget to follow me on Kamcord. And check me out on YouTube. I'll see you guys tomorrow."
Kamcord Inc. | FindTheCompany
© Copyright IBTimes 2023. All rights reserved.